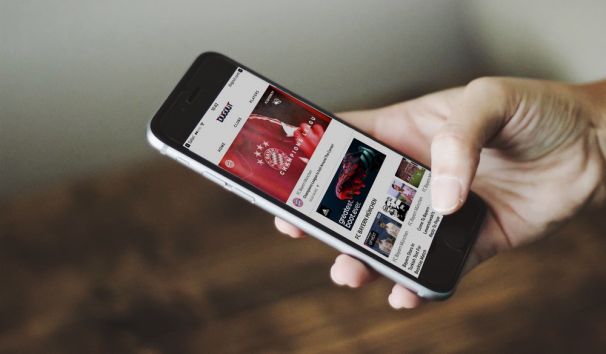 Digital soccer business Dugout has announced it has received a new UK£8.275 million (US$11.685 million) investment led by US entrepreneurs David and Frank McCourt, alongside a number of other smaller-scale investors.
David McCourt is the founder and chief executive of the Granahan McCourt investment firm. He also founded ALTV.com, a budding streaming service operating in the Middle East and North Africa (MENA) region. His brother Frank, meanwhile, is chairman and chief executive of McCourt LP and McCourt Global, but is better known to soccer fans as the owner of French club Olympique de Marseille.
The collaboration includes a strategic technology partnership and a joint venture in the MENA region which will see Dugout expand its existing operations. David McCourt said the tie-up between Dugout and ALTV "will deliver exclusive access to original content for football fans across the Middle East and North Africa."
The move is the latest in a string of strategic partnerships geared towards growing Dugout's global presence. In December, the content sharing platform partnered with Major League Soccer (MLS) to tap into the growing popularity of soccer in North America. The company said it plans to make further announcements in the coming weeks about other territories and partnerships.
"Dugout represents an excellent opportunity to capitalise on two significant global trends," said David McCourt. "Firstly, the huge demand for great, original and highly-personalised content. Secondly, the soaring popularity of football in practically every market.
"Dugout has already done what many thought impossible by bringing the world's top clubs together in one shared enterprise. Now, we want to use this excellent foundation to grow a truly iconic company that inspires fans and brands the world over."
"We are delighted to have secured both the Series A funding round and strategic capital investment, led by Frank and David McCourt," added Dugout's founder and chairman, Elliot Richardson. "Frank and David bring with them decades of commercial success, experience and entrepreneurial zeal – they are fantastic partners as we move into the next phase of our development as a business."
Since launching in 2016, Dugout has attracted 67 million unique users, while it also has partnerships with 77 soccer clubs including Premier League champions Manchester City, French giants Paris Saint-Germain and Spanish powerhouse FC Barcelona.