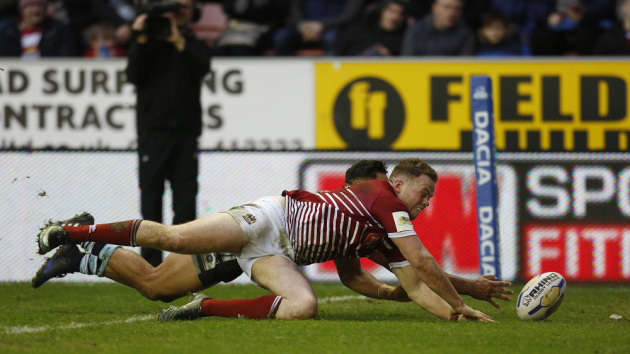 Engineering company Downer has been announced as the title sponsor of this year's World Club Challenge rugby league match.
The event, which will be known officially as the Downer World Club Challenge, pits the respective champions of England and Australia's elite rugby competitions against one another each season.
The 2018 edition will mark the first time since 2014 and only the fourth in Club Challenge history that the game will be played in Australia. National Rugby League (NRL) champions Melbourne Storm face English Super League winners Leeds Rhinos at Melbourne's AAMI Park on 16th February. This will mark the fourth time the two clubs have met in the event, having played each other in the 2008, 2010 and 2013 editions.
Downer branding will be visible on signage on the goal-post pads at AAMI Park, as well as on team shirts.
The company - which is the title sponsor of the Australia's National Rugby League pre-season tournament, the Auckland Nines - will also receive promotion during the television broadcast of the game, and in event-related media.
Grant Fenn, chief executive of Downer, said: "Melbourne Storm and Leeds Rhinos have both enjoyed great success over a number of years and this will be an outstanding game of rugby.
"This will be the first time the World Club Challenge has been played in Melbourne, and only the fourth time in 41 years it has been played in Australia, so it is a very exciting way to start the 2018 season."
Dave Donaghy, chief executive of Melbourne Storm, added: "It is fantastic to welcome Downer back to rugby league as the naming rights partner of the Downer World Club Challenge.
"Melbourne Storm is excited to not only play in a game of this significance but also host such a major event in our great city.
"With a trophy up for grabs on a Friday night in Melbourne, we have no doubt all Storm fans and sport lovers will come along to Downer World Club Challenge and showcase why we truly are the sporting capital of the world."