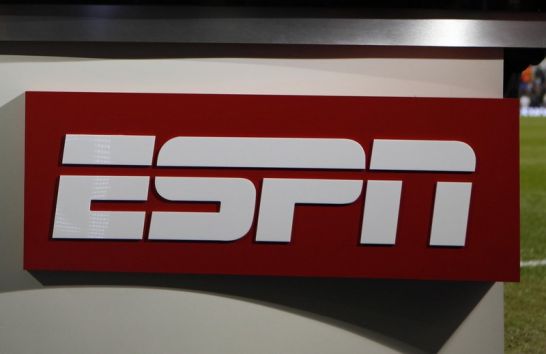 The Walt Disney Company has completed its purchase of a one-third stake in BAMTech, Major League Baseball's technology services and video streaming business, for US$1 billion.
Disney bosses confirmed the deal, which values BAMTech at around US$3 billion, during their fiscal third quarter earnings call earlier on Tuesday.
The entertainment giant, owners of ESPN, will make the investment in two instalments, the first now and the second in January. The deal, first reported in the spring, also includes an option to acquire a majority ownership stake in future.
As part of the transaction, BAMTech will be spun off from MLB Advanced Media (MLBAM), MLB's broader digital business which is owned by the league's 30 team owners. The unit will also work with Disney to deliver streaming video and other digital products from ESPN and ABC.
A key element of the deal will see BAMTech and ESPN launch a new ESPN-branded multi-sport subscription streaming service around the end of the year. While more details will be announced in due course, a Disney statement said the 'direct-to-consumer service will feature content provided by both BAMTech and ESPN, and include live regional, national and international sporting events.'
The new service will not, however, include content currently provided by ESPN's linear networks. Those channels remain a key revenue driver for Disney thanks to lucrative agreements with cable and satellite distributors.
ESPN president John Skipper said the new service would be an "outstanding complement" to WatchESPN, the network's existing online and mobile streaming service.
"Our investment in BAMTech gives us the technology infrastructure we need to quickly scale and monetise our streaming capabilities at ESPN and across our company," Disney chairman and chief executive Bob Iger said in a statement.
"We look forward to working closely with BAMTech as we explore new ways to deliver the unmatched content of The Walt Disney Company across a variety of platforms."
Disney's investment in BAMTech comes as ESPN deals with declining subscriber numbers and cord-cutting. Speaking on Tuesday's call with investors, Iger said the strategic aim of the BAMTech investment - the largest in digital during his tenure - is "to ensure that our brands, especially ESPN, remain strong, vital and relevant in a totally changed media landscape."
Iger added that the new streaming service will include MLB and NHL content, as well other sports including college sports, tennis, rugby and cricket. "The goal is not to take product off ESPN's current channels but use sports and product that ESPN has already licensed that's not appearing on the channels," he said.
Founded as part of MLBAM in 2000, BAMTech boasts a roster of news and entertainment clients that includes the NHL, MLB, the PGA Tour, WWE Network and Ice Network.
Disney's investment also means the National Hockey League (NHL) will receive a minority interest in BAMTech. The NHL acquired an equity stake in MLBAM as part of a wide-reaching six-year digital rights partnership signed a year ago.
MLB commissioner Rob Manfred said of the deal: "Every day the powerful partnership of technology and content becomes more important to consumers. We are excited to get to work with Disney and our longtime partners at ESPN in the important and ever-changing area of content distribution."