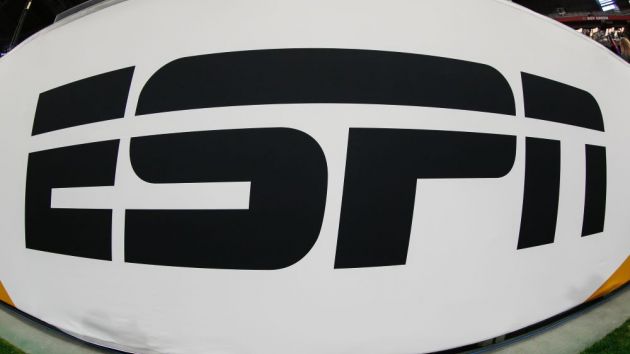 The Walt Disney Company has exercised its option to increase its stake in BAMTech, the live streaming specialist spun off from Major League Baseball Advanced Media (MLBAM), to become the majority shareholder in the company.
The media conglomerate, owners of ESPN, will pay US$1.58 billion for an additional 42 per cent stake in BAMTech, having initially purchased 33 per cent of the company for US$1 billion in August 2016.
The new investment, confirmed on Disney's Q3 earnings call on Tuesday but which remains subject to regulatory approval, values BAMTech at US$3.76 billion, up from its initial US$3 billion valuation.
Following Disney's increased investment, Major League Baseball (MLB) will hold just over 15 per cent of BAMTech, with the National Hockey League (NHL) holding just under ten per cent.
As part of last August's deal, Disney originally negotiated the option to purchase a controlling stake in BAMTech four years time. The accelerated investment timetable demonstrates Disney's eagerness to refocus ESPN, which has been battling cable subscriber losses and declining affiliate revenues as cord-cutting, so-called 'skinny bundles' and rival streaming services have taken hold.
ESPN, a veritable cash cow for Disney for some time, lost hundreds of thousands of subscribers a month last year, ending 2016 some 11 million below its 2011 peak of 100 million. Higher programming costs - driven up by sizeable contractual increases for NBA and NFL programming, among other properties - and lower advertising revenue have seen ESPN's profits trend downward.
Q3 revenues at Disney's media networks segment, which includes its cable and broadcasting businesses, decreased one per cent to US$5.9 billion. Cable, which includes ESPN, saw a three per cent drop to US$4.1 billion, with operating income falling by some 23 per cent to US$1.5 billion.
Disney's investment in BAMTech was made in response to those trends, and also to turbo-charge the development of a new over-the-top (OTT) sports offering, which will be branded under the ESPN banner and powered by BAMTech's market-leading technology.
Speaking on Tuesday's earnings call, Disney chairman and chief executive Bob Iger said bringing forward the investment in BAMTech enables the company to take "more control of our own destiny" whilst offering an "even more robust" OTT service. "It's not a defensive move - it's an offensive move," he said.
"Today we announced a strategic shift in the way we distribute our content," Iger said in a statement issued alongside Tuesday's earnings call. "The media landscape is increasingly defined by direct relationships between content creators and consumers, and our control of BAMTech's full array of innovative technology will give us the power to forge those connections, along with the flexibility to quickly adapt to shifts in the market.
"This acquisition and the launch of our direct-to-consumer services mark an entirely new growth strategy for the company, one that takes advantage of the incredible opportunity that changing technology provides us to leverage the strength of our great brands."
Originally slated to launch later this year, the new service will now go live in early 2018. According to Iger, it is estimated that it will include around 10,000 additional live sporting events each year that aren't offered on ESPN's linear channels, including content from partners such as MLB, NHL, and Major League Soccer (MLS).
It has also been confirmed that Grand Slam tennis and college sports will also be available on the service, as well as existing sports-specific OTT offerings such as MLB.tv, NHL.tv and MLS Live. As previously announced, some content will be licensed through BAMTech, which will continue to be led by former Amazon Video executive Michael Paull, who joined the company in February.
The new OTT service will initially be available through the existing ESPN app, which Iger hopes will become the "premier digital destination for sports" in future.