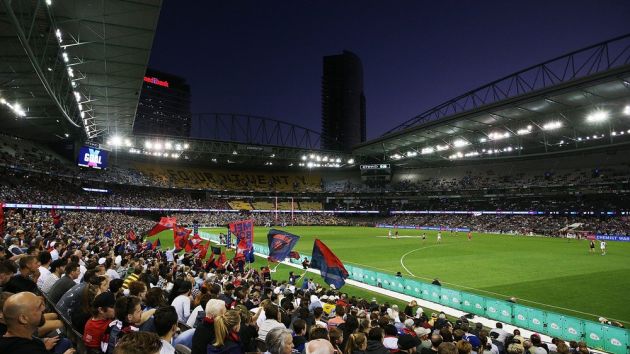 Melbourne's Etihad Stadium will be renamed Marvel Stadium after a partnership was agreed between the Walt Disney Australia entertainment company and Melbourne Stadiums Limited (MSL).
The eight-year deal, which will be activated on 1st September, will lead to a complete rebrand of the 56,000-seater multi-sport venue including the installation of a premium Marvel retail store, along with a host of other initiatives at the site.
The news comes just one month after the Victorian Government confirmed that it would be investing AUD$225 million in the stadium and the wider Docklands precinct where the venue is located.
The stadium is the headquarters of the Australian Football League (AFL) and hosts games for a number of the division's teams. The ground also stages domestic Twenty20 cricket matches, home fixtures for the Melbourne Victory soccer side and one-off rugby union and rugby league games.
"Marvel is a powerhouse in the entertainment industry and one of the most recognised brand names in the world," said Michael Green, chief executive of MSL. "It is a brand dedicated to audience experiences, which firmly aligns with our vision to create incredible experiences for fans."
"Australian fans are amongst the most passionate in the world and through our partnership with MSL, we hope to bring people together, and provide them with a unique opportunity to immerse themselves in the Marvel brand," added Kylie Watson-Wheeler, senior vice president and managing director of The Walt Disney Company in Australia and New Zealand.
"Marvel is known for epic storytelling with heart, action, humour and relatability. MSL's Docklands Stadium has told its own compelling stories over time, via a vast array of sport and entertainment. It's why this partnership is such a great fit."