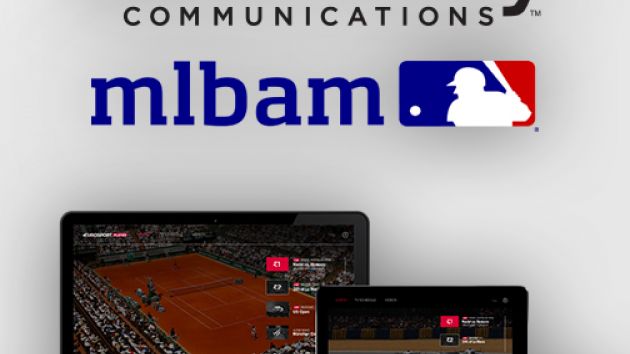 Eurosport owner Discovery Communications has agreed a partnership with digital technology and streaming specialist BAMTech to create BAMTech Europe.
BAMTech, a subsidiary of Major League Baseball's (MLB) digital business, will work with Discovery on a new joint venture to deliver better digital reach and performance to rights holders, broadcasters and the operators of OTT platforms across Europe. The new company's first partner will be Eurosport Digital, which has signed a long-term deal to incorporate BAMTech's back-end services into all of its services, including Eurosport.com and the Eurosport Player, a subscription-based direct-to-viewer channel.
The partnership also allows for a collaboration on future rights partnerships, including current and future rights held by BAMTech, which has major long-term deals in place with the likes of the National Hockey League (NHL), and the prospect of future joint acquisitions.
The deal comes months after The Walt Disney Company spent US$1 billion on a one-third stake in BAMTech, with an option for further investment in the years ahead, and with Discovery keen to push subscriber numbers on its Eurosport Player towards the one million mark.
BAMTech was spun off from Major League Baseball Advanced Media (MLBAM) in August 2015, having supplied white-label digital streaming services to the likes of World Wrestling Entertainment (WWE) and the premium US entertainment network HBO.
In September, Ralph Rivera was brought in from his role as the director of BBC Digital in the UK to become managing director of Eurosport Digital.
"Discovery has been investing internationally in new business models and brands for decades, resulting in the most extensive global footprint in media," said Discovery Communications president and chief executive David Zaslav. "The formation of this world-class technology provider, BAMTech Europe, with our partners at BAMTech, accelerates Discovery's long-term strategy to bring our premium content to more viewers across more screens than ever before."
Bob Bowman, the MLB president for business and media, added: "The collaboration of Discovery's breadth of live sports content, including the Olympic Games, and BAMTech will bring European fans access to these valuable events like never before. Discovery has been a global leader in media and will be a great partner in expanding BAMTech to Europe, with an eye to developing new models for delivering content in the best interests of customers. We can't wait to get started."