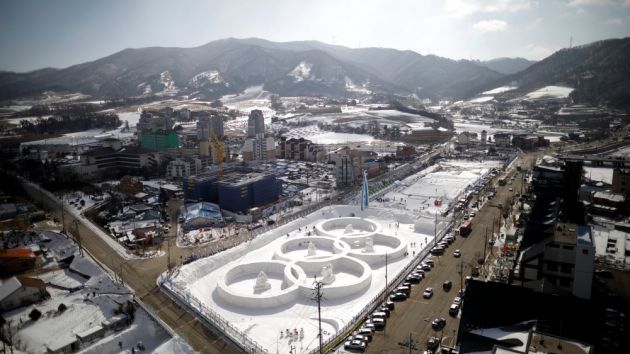 Media and entertainment giant Discovery Communications has announced a content partnership with sports and entertainment agency Wasserman for the PyeongChang 2018 Winter Olympic Games.
The deal will see Wasserman's subsidiary Cycle Media blend original footage and Games highlights to create original social sports content that Discovery-owned network Eurosport will share across its digital channels throughout the event, which takes place between 9th and 25th February next year.
Eurosport's Snapchat Discover channels will also be powered by Cycle in the UK, Germany, Norway and Sweden, complementing the broadcaster's strategy to make PyeongChang 2018 the first fully digital Games for Europe.
PyeongChang 2018 will be Eurosport's first Games as a major Olympics broadcaster as part of a €1.3 billion agreement signed in June 2015 when Discovery secured media rights in 50 European territories to the four Olympic Games between 2018 and 2024.
Peter Hutton, chief executive of Eurosport, said: "As the home of the Olympics in Europe, Eurosport is happy to partner with Cycle and Wasserman to help us engage more people on more screens across Europe.
"Alongside our own creative staff, Cycle's creative resources will allow us to drive additional levels of engagement and support our objective to make PyeongChang 2018 the first truly digital Games across Europe. This innovative partnership will help amplify the most shareable moments from PyeongChang 2018. It also creates new ways for brands to tap into the magic of the Games with youth communities across multiple markets."
"Cycle is the perfect content partner for Discovery and Eurosport to harness their brand and optimise this opportunity," added Casey Wasserman, chairman and chief executive of Wasserman. "It is gratifying when we can foster relationships between well-matched clients, and Discovery and Cycle have such an organic connection it is a win-win for all."