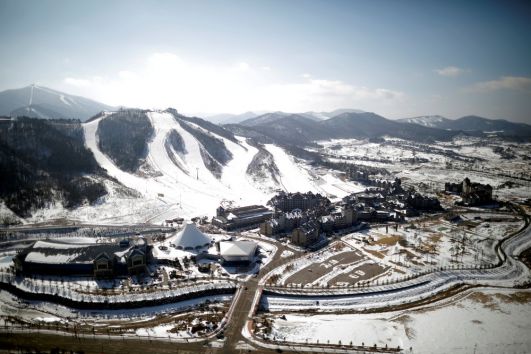 Discovery Communications' German free-to-air channel TLC is to broadcast live coverage of the 2018 Winter Olympic Games from PyeongChang, while its pan-European sports TV network Eurosport has become the official TV partner of the Polish Olympic Committee (PKO) for the South Korean event.
TLC will broadcast live daytime coverage before showing highlights of the day's action alongside Discovery's free-to-air channel Eurosport 1, as well as providing a mix of information and entertainment with guests live in the studio in Munich. Meanwhile, Discovery's digital service Eurosport Player will provide round-the-clock coverage of every competition.
The news follows an agreement made in August by ARD and ZDF with Discovery, when the German public-service broadcasters paid €250 million to continue their traditional Olympic Games coverage, with certain events held back for exclusive coverage on Discovery's platforms.
Discovery agreed a €1.3 billion (US$1.5 billion) deal in 2015 for the European rights for four editions of the Olympic Games from PyeongChang 2018 onwards, excluding Russia.
Susanne Aigner-Drews, managing director of Discovery Networks Germany, said: "Eurosport and TLC are offering fans a TV programme tailored completely to the German market, with the most comprehensive live coverage of competitions and events surrounding the Winter Olympics, great storytelling and, at PyeongChang 2018, we want to create a new kind of sports coverage that also emotionally grabs the viewers with the help of modern broadcasting techniques, giving the stories behind the Olympians in the limelight."
The Winter Olympic Games in PyeongChang are due to take place from 9th to 25th February 2018.