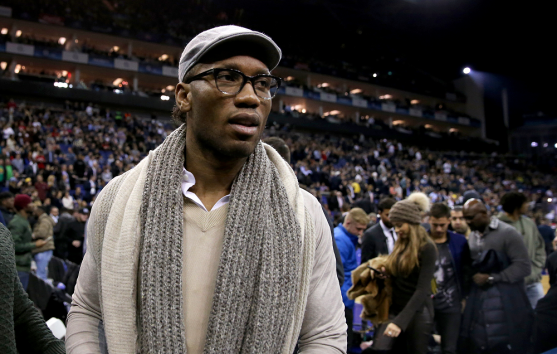 Ivory Coast and Phoenix Rising soccer player Didier Drogba has agreed a deal with Standard Chartered Bank.
The 40-year-old former Chelsea star will serve as the financial service company's 'digital bank ambassador' for its first fully digital retail bank in Africa, which is set to launch in the Ivory Coast on 14th March.
Drogba will lend his voice and image rights to Standard Chartered through a series of marketing and community engagement activities over the next 12 months as part of the campaign.
The striker, who has twice been named African Footballer of the Year, also becomes the first person in the Ivory Coast to open a fully digital account at the bank.
Sunil Kaushal, regional chief executive of Standard and Chartered Bank, Africa and Middle East, said: "We are thrilled to be working with Didier Drogba to launch our first digital bank. Drogba is an inspiration, not only due to his athletic excellence, but also for his generosity and commitment to giving back to his fellow Ivorians.
"Drogba's priorities and ideals are very much in line with the Bank, making him an ideal partner for this momentous new offering. The launch of our digital bank in Côte d'Ivoire is an important chapter in our developing turnaround story for the region. Going digital also means progression, not just for our business, but also for our clients, and we look forward to revealing details of our first-ever digital bank very soon".
Drogba said: "I am excited to be working with Standard Chartered Bank and honoured to be chosen to support their efforts to enhance accessibility to banking services for the people of my country. This is an initiative which I am truly proud to be a part of, as the cause is close to my heart. I am also looking forward to spending more quality time in Côte d'Ivoire and getting involved in a cause that is of high importance to the local community. I am truly grateful for this opportunity and can't wait to engage with my fans on social media to spread the word."