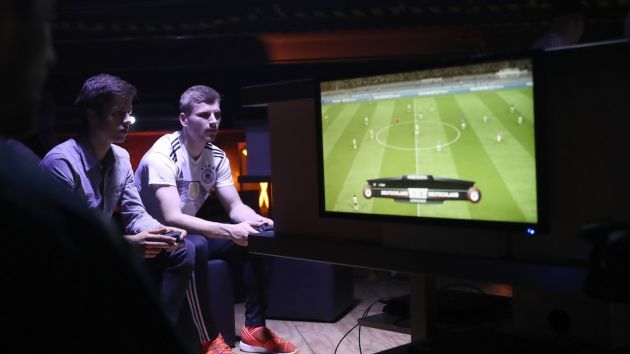 The German Football League (DFL), the organising body for the top two tiers of club soccer in Germany, is teaming up with video game publisher EA Sports to launch a new esports competition for a German championship title.
The new tournament will enable clubs from the Bundesliga and Bundesliga 2 to compete against each other in the popular FIFA video game series. As it stands, 11 clubs from the two divisions have contracted gamers to represent them in professional competitions.
EA Sports is already a partner and licensee of the Bundesliga as part of a four-year deal which runs until 2022.
In 2012, the DFL launched the Tag Heuer Virtual Bundesliga to become the first major professional soccer league to operate a competition directly integrated with Fifa.
Now, the DFL will be working with EA Sports on the creation of a new competition which will be played as a soccer simulation game only.
"Esports is highly popular among the younger generations, it has almost become part of everyday culture – in Germany and far beyond," said DFL chief executive Christian Seifert. "With this as a background it is a right decision that clubs and the DFL further expand their engagement in this area. It is a matter of shaping the future and responding to changes in media consumption and leisure time in the digital age."
The news comes one week after it was reported that the German Football Association (DFB), the governing body for soccer in Germany, has teamed up with the Infront marketing agency and esports specialists Stark to launch its own gaming league.