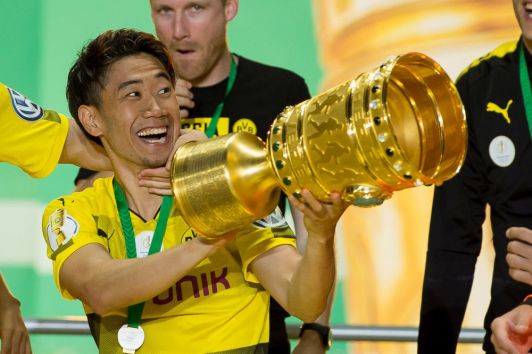 The German Football Association (DFB), the governing body for soccer in Germany, has secured a "significant increase" in value for rights to its domestic cup competition, the DFB-Pokal.
Public-service broadcaster ARD, pay-television broadcaster Sky, sports broadcaster Sport1 and media company Axel Springer have all taken up deals for the club knockout tournament.
The deals announced on Friday come following a tender process which ran from 5th February to 15th March and cover three seasons spanning 2019/20 to 2021/22 in Germany, Austria and Switzerland.
Seventeen companies had registered interest in the tender and DFB general secretary Friedrich Curtius was delighted with the financial boost the rights sale achieved.
He said: "With these contracts we have managed to generate another significant increase in the total licensing funds. This should ultimately flow back to the professional and amateur clubs, also through the playing fees for the DFB Cup. The exact distribution will be decided by the DFB committee, probably in the first half of 2019."
The arrival of Sport1 and Axel Springer is a first in the field for DFB-Pokal rights, joining long-term partners of the competition ARD and Sky.
ARD has acquired nine free-to-air live matches per season through its rights agency SportA. These matches include both semi-finals and the final. In addition, ARD will broadcast the women's Pokal.
In Germany, Austria and Switzerland, Sky will continue to broadcast all 63 matches per season.
From the first round through to the quarter-final there will be one top match provided free-to-air by Sport1 and live streamed by Sport1.de. The four-match package for Germany also includes free-to-air and digital highlights.
In addition, Sky, Sport1 and Axel Springer will share a clips package, which includes the rights to all matches on digital platforms.