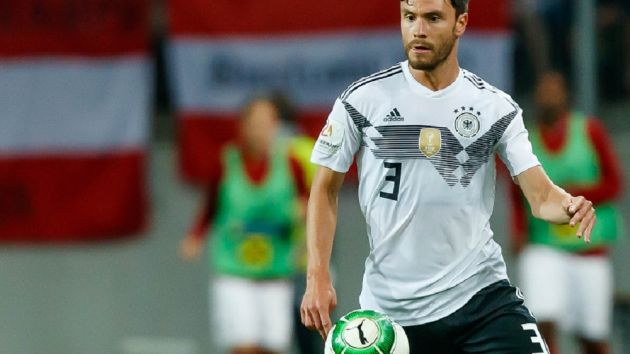 The German Football Federation (DFB) has extended its hospitality marketing partnership with the Lagardère Sports agency until the end of 2020.
The sports rights agency will also support the DFB in future with hospitality marketing for the German Cup final and international matches of both the adult and under-21 men's and women's teams.
Lagardère first began its cooperation with the soccer governing body over 15 years ago.
The financial terms of the deal have not been disclosed.
Michael Kirchner, DFB director of events and operations, said: "We have a reliable partner at our side in the form of Lagardère Sports, whose strong sales network we have always been able to rely on."
Philipp Hasenbein, managing director of Lagardère Sports Germany and president of European Football at Lagardère Sports, added: "The DFB can count on our marketing expertise for the future too, of course.
"Every year the German Cup final and the international football fixtures are among the highlights of the footballing calendar – we are confident of our ability to market the hospitality packages in future."