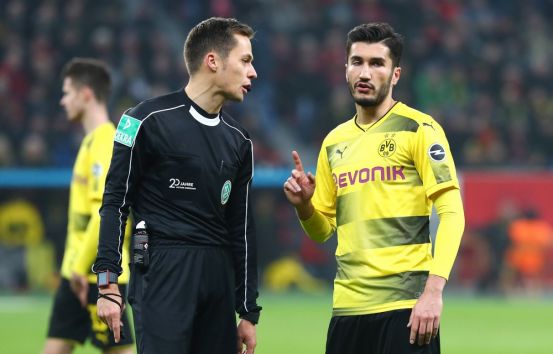 The German Football Association (DFB), the governing body for soccer in Germany, has extended its longstanding partnership with vehicle inspection company Dekra.
The new three-year deal will see Dekra continue to have its logo adorn referees' kits during the DFB's club competitions, prolonging a collaboration which dates back to 2003. The agreement covers the Bundesliga, 2. Bundesliga and DFB-Pokal men's competitions, and the domestic Women's League and Women's Cup.
In addition, Dekra will lend its support to the DFB's referee recruitment process and the 'Danke Schiri' campaign, which acknowledges the work of amateur officials.
The financial terms of the agreement have not been made public, but German outlet Sponsors.de claims that Dekra is paying an annual €1.5 million (US$1.9 million).
Dekra chief executive Stefan Kölbl said: "In recent years, the successful sponsorship concept has helped to increase the awareness of our brand - in view of the global interest in top German football internationally, which is particularly important for us, because Dekra is now active in more than 50 countries across five continents."