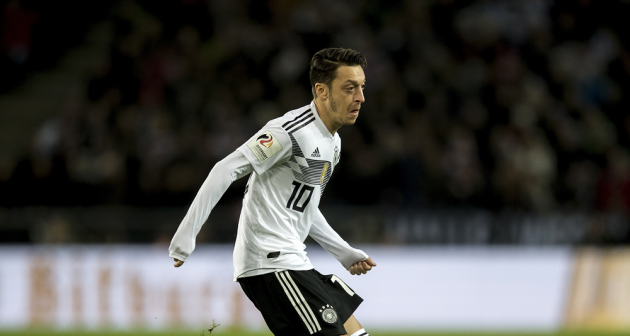 The German Football Association (DFB) has appointed Burson Marsteller Sport, the sports consultancy arm of the public relations firm, to work on the country's bid to host the Uefa European Championship soccer tournament in 2024.
Burson-Marsteller Sport will provide international strategy and communication services for the bid, with services managed from its Lausanne base.
Turkey is also bidding for the rights to stage Euro 2024, with the executive committee of Uefa, European soccer's governing body, expected to name the host country in late September.
The DFB submitted its bid to Uefa last year, which involves 17 potential host cities, including Berlin, Bremen, Cologne, Dortmund, Düsseldorf, Frankfurt, Freiburg, Gelsenkirchen, Hamburg, Hannover, Kaiserslautern, Karlsruhe, Leipzig, Mönchengladbach, Munich, Nuremberg and Stuttgart.
Istanbul in Turkey and Munich, Germany, both withdrew their bids to host the final stage matches of Euro 2020, which is uniquely being played across the continent, to instead focus on one-country bids for 2024. As a result, London's Wembley Stadium will host the semi-finals and final matches.
Lars Haue-Pedersen, managing director of Burson-Marsteller Sport, said: "We are especially proud to have been selected following a transparent process which complied with the good governance of the DFB. Germany has long been seen as a leader in European football, we look forward to providing positive added value to the team and enhancing their Euro 2024 campaign."
Markus Stenger, head of the DFB's Euro 2024 bid team, added: "The campaign for hosting the 2024 Euro in Germany is a top priority for the German Football Association. We want to make sure that we have the right expertise and skills to complement our work, and with Burson-Marsteller Sport we now have a full team that is ready to unite European football."