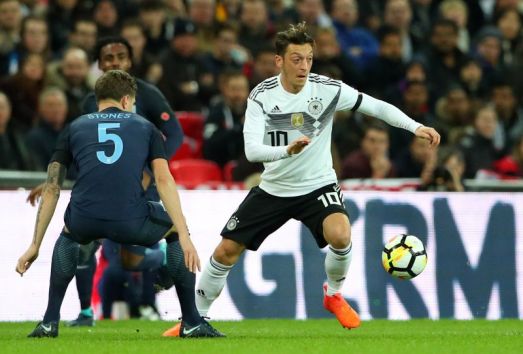 The German Football Association (DFB) has announced a partnership with Beyond Sports, which will deliver cognitive training and analysis using virtual reality (VR) and augmented reality (AR) applications to Germany's national soccer teams.
The technology company's services offer real match data and will enable players to encounter ready-made in-game scenarios or create custom-built scenarios using a tactical or narrative-based approach.
The training will be broken down into four areas, including on-field decision-making, positional awareness, specific in-game scenarios and time-pressured training tasks.
The technology aims to increase players' tactical knowledge and cognitive reaction times, and provides analysis and training from a first-person perspective, allowing users to obtain new insights through the eyes of other players, coaches and opponents.
The systems will be implemented into the training regime of the German national men's first team in February, and will be brought into all its national teams' curriculum upon the completion of the new DFB training centre in Frankfurt, which is due to open at the end of 2018.
Beyond Sports has partnerships with English Premier League outfits Arsenal and Stoke City, as well as Dutch Eredivisie sides PSV Eindhoven and AZ Alkmaar.
''We're excited to work together with the world champions to help quantify and train cognition in players," said Sander Schouten, chief operating officer of Beyond Sports. "The DFB is one of the most innovative federations in sport so I'm convinced that we will contribute to the development of players throughout their system through our applications."
Germany's men will begin their defence of their Fifa World Cup title against Mexico at Moscow's Luzhniki Stadium on 17th June, while the women's team are currently top of their European qualifying group for the 2019 Fifa Women's World Cup in France after winning three of their opening four games.