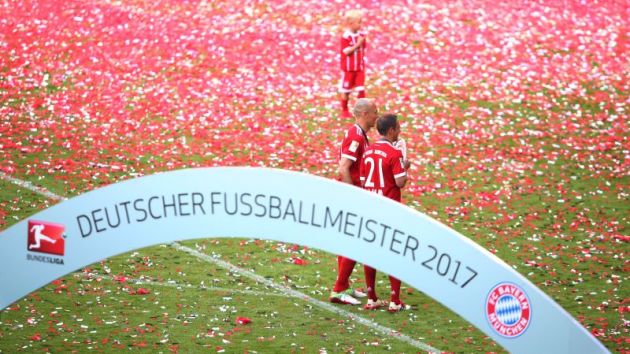 Deutsche Telekom (DT) has expanded its over-the-top (OTT) Telekom Sport offering after sublicensing rights from Sky Deutschland to show the Bundesliga and Uefa Champions League soccer competitions for the 2017/18 season.
Telekom Sport has been established as a direct rival to the Perform Group-owned OTT service DAZN, which launched in Germany last year and has its own sublicensing agreement in place with Sky for the Champions League, beginning next season when the competition's new rights cycle gets underway.
In addition to the Bundesliga and Champions League, DT also has the rights to the German Ice Hockey League (DEL), the Handball Bundesliga (HBL) and the Basketball Bundesliga (BBL).