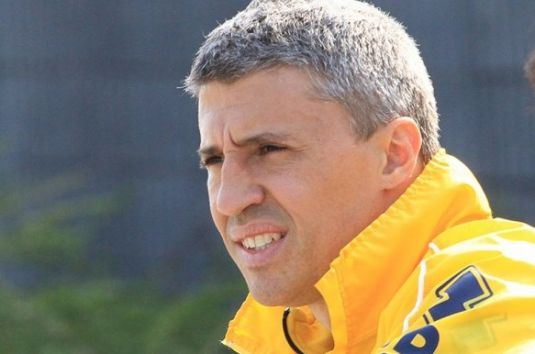 Serie B club Parma have become the latest Italian soccer side to be bought by Chinese owners.
Chinese conglomerate Desport and its president Jiang Lizhang have acquired 60 per cent of the club's shares. New Beginning, a consortium of local entrepreneurs who acquired the club in 2015 after it was declared bankrupt, will keep 30 per cent of shares, while the remaining ten per cent will stay in Parma Participations Football Associations (PPFA).
The Parma acquisition - which will go through on 1st July - is the latest of a string of high-profile sporting deals involving Desports. In 2016 the company acquired Spanish soccer side Granada CF, before owner Lizhang Jiang purchased a five per cent stake in National Basketball Association (NBA) franchise the Minnesota Timberwolves. It has also acquired the Chinese media rights for Uefa competitions for US$400 million in a deal which includes exclusive coverage of the Uefa Champions League, Uefa Europa League and Uefa Super Cup in mainland China from 2018 to 2021.
In addition to the purchase, Desports has appointed Hernan Crespo - who had two spells as a player for the Italian club - as one of its two new vice-presidents. The 41-year-old Argentinian, who is Desport's technical adviser, and a member from New Beginning will replace Marco Ferrari in the role.
"We identified this partner - through numerous meetings that have occurred in recent months - in Lizhang Jiang, president of Desports Group," said Ferrari. "Lizhang is a brilliant Chinese entrepreneur, international and contemporary. His company, the Desports Group, is an extremely solid and reliable group, large and rapidly growing and we are honoured that Jiang Lizhang has decided to invest in Parma that Asia still has a very strong international brand.
"We believe that the agreement being executed enables the Parma to move forward. We have identified a shareholder with a very solid reference, who is totally focused on sports entrepreneurship and willing to invest heavily in the club for the coming years."
Following bankruptcy in 2015, Parma were re-founded in Serie D. Last season they were promoted, via the play-offs, into Italian soccer's second-tier Serie B.