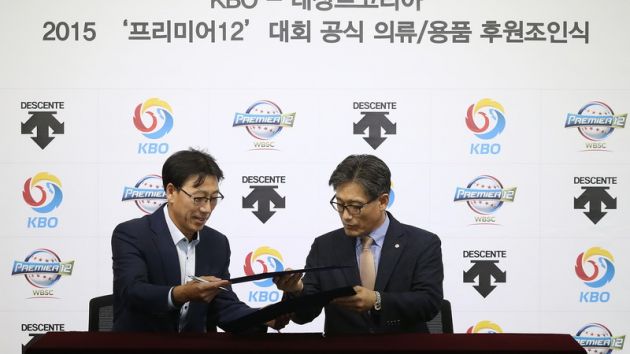 The Korea Baseball Organisation (KBO) has announced Descente as the official apparel and uniform sponsor of the South Korean team set to compete in the upcoming 2015 WBSC Premier12 tournament.
The Osaka, Japan-based brand, which has made its name in winter sports but is now branching out into baseball, will outfit the team having previously supplied South Korea's under-18 side that finished third at this month's WBSC U-18 Baseball World Cup.
South Korea are due to take on co-hosts Japan in the opening game of the inaugural Premier12 on 8th November in Sapporo.
The final of the tournament, which features the world's top 12 baseball nations, will be held in Tokyo on 21st November.