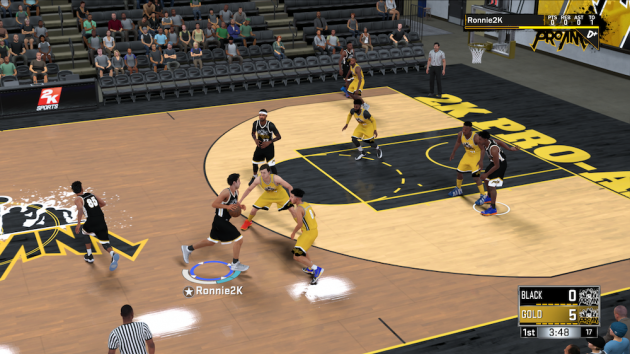 Computer giants Dell and Intel have signed up as the first two major sponsors of the NBA 2K League esports competition.
Dell has agreed a multi-year deal to become the official PC hardware and monitor partner of the league, which is gearing up for the start of its inaugural season next month.
The company's Alienware gaming brand will supply PCs to the NBA 2K League Studio, where competitions will initially be held, and to all but one team training facility - Warriors Gaming, the esports division of the Golden State Warriors, are the only team to have opted out.
Alienware will also be the presenting partner of the NBA 2K League Draft Clash, a pre-season tournament taking place later this week, and the NBA 2K League Halftime Show.
Intel, meanwhile, will power Alienware's PCs with its 8th Gen Intel® Core™ i7-8700K Processor whilst serving as the presenting partner of the NBA 2K League Studio for a multi-year period.
Both the hardware and software will be used for all live gameplay including weekly competitions, three in-season tournaments, the playoffs and the NBA 2K League Finals.
Confirmation of the deals - and that gameplay will take place exclusively on Windows PCs - ends speculation that the league might use another console, such as PS4 or Xbox One.
"Our partnerships with Dell and Intel give us the ability to utilise state-of-the-art hardware and technology that will optimise league play and the viewing experience for fans around the world," said Brendan Donohue, the NBA 2K League managing director.
"The combination of Alienware and Intel will advance the elite gaming experience and we are thrilled to incorporate two of the top products and brands throughout the NBA 2K League during our inaugural season, and beyond."
Co-founded by the National Basketball Association (NBA) and Take-Two Interactive Software, the NBA 2K League will feature 17 teams and 102 players in its first season. For more details on what's to come, click here.