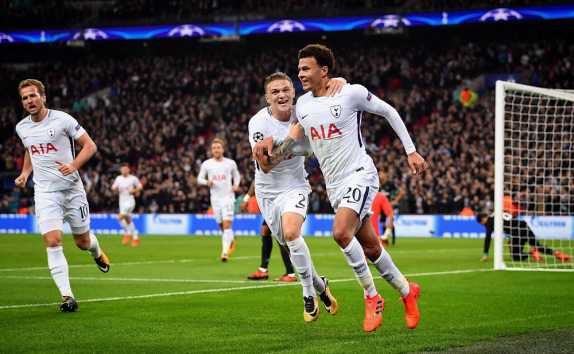 English soccer player Dele Alli has joined the books at CAA Sports, a division of the Creative Artists Agency (CAA).
The sports agency will work with the Tottenham Hotspur midfielder's manager, Harry Hickford, to 'amplify and enhance the soccer star's commercial portfolio globally'.
CAA Sports represents a number of high-profile players and coaches, and will provide marketing and consulting advice to Alli.
The American company also has partnerships with Alli's teammate Harry Kane, Portuguese superstar Cristiano Ronaldo of Real Madrid, German outfit Bayern Munich's James Rodriguez, and Manchester United manager José Mourinho, among others.
"I'm delighted to join CAA at this important time in my career," said Alli. "I'm excited for the future working alongside them. It was clear from the start that this is a company that can help me maximise my potential off the field."
"Dele is one of the most exciting players in the world presently, and we are thrilled to have the opportunity to work with him at this pivotal moment in his career, helping to accomplish his personal and professional goals," added Matthew O'Donohoe, chief executive of CAA Sports.
Additionally, Alli has also appointed The Sports PR Company to handle his global PR. Founded in 2007, the London-based firm also works with the likes of Didier Drogba, Petr Cech, Marouane Fellaini and Theo Walcott.
Tottenham Hotspur are currently sixth in the Premier League in 2017/18, having failed to win in their last three games. Alli, who has scored 31 goals for Spurs and two for England's national team, was ranked 13th in SportsPro's annual list of the world's Most Marketable Athletes in 2017.