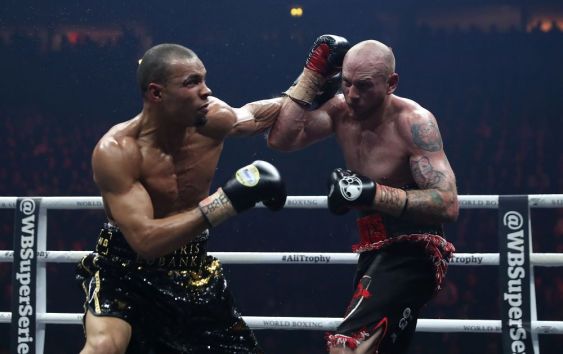 DAZN, the Perform-owned sports over-the-top (OTT) service, has picked up exclusive US rights to the World Boxing Super Series for the next three years.
Starting with season two of the annual boxing competition, which is being expanded to include an additional weight class alongside bantamweight and super-lightweight, DAZN will cover all 15 fight nights each year, featuring a total of 21 bouts across the three knockout tournaments.
Financial terms of the deal, which was first reported last month by ESPN, were not disclosed, but an official press release said the three-year contract was worth a 'multi-million dollar' sum.
The rights package also includes shoulder programming such as features on fighters and select bouts that will be made available on-demand.
The first edition of the World Boxing Super Series, which is set to conclude later this year, was not widely available in the US, with a handful of quarter-final fights being aired on the Audience Network of satellite-television provider DirecTV.
"As a platform built for the fans, DAZN has been mining boxing chats and forums to see how we can bring immediate value to the community," said DAZN chief executive James Rushton.
"It became obvious that Americans felt left out of the terrific action and thrilling competition on display in the World Boxing Super Series. To that end, we're happy to announce that we'll stream every fight of all three tournaments."
Rushton added that DAZN would be making further announcements in the near future. The platform is set to launch in the US later this year after Matchroom Boxing and Perform launched a landmark US$1 billion joint venture called Matchroom Boxing USA, making DAZN the exclusive US rights holder of more than 30 fights annually.