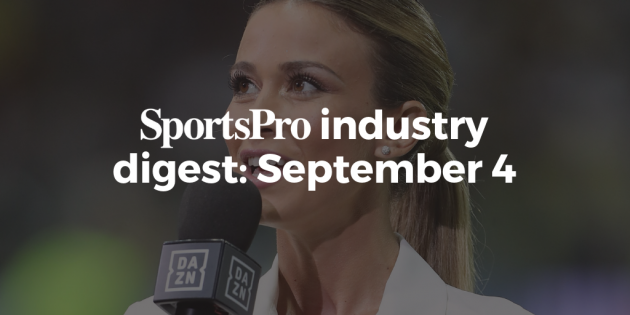 Top Story
DAZN, the Perform-owned over-the-top (OTT) service, is confident the teething problems that have affected the first few weeks of its domestic Italian soccer coverage are improving.
Since the Serie A season started on 18th August, DAZN customers have complained of difficulties loading some matches and issues with buffering and sudden interruptions.
DAZN, which has the exclusive rights to three Serie A matches per weekend for its streaming service, released a statement following the conclusion of the Parma-Juventus match on Saturday which said: 'Our goal is to offer all football fans a quality service and the opportunity to follow their favourite team in a convenient and flexible way. The number of registered users has more than doubled since the first weekend of Serie A TIM.
'At the same time, thanks to the daily commitment of our team, the quality of the service has also improved and we have halved the average buffering time of the users compared to the first weekend.'
It continued: 'These improvements are a starting point for us; our commitment will, in fact, be constant in improving the experience of our customers day after day.'
Sponsorship
TransferMate Global Payments has partnered with 2018 Laver Cup to become the event's official foreign exchange specialist.
English top-flight soccer club AFC Bournemouth have signed a deal that sees motor retailer Westover Group become the Premier League outfit's 'official motor partner'.
Polish fintech brand Cinkciarz has signed a new multi-year deal with the Czech Football Association (FACR).
German top-flight soccer outfit FC Augsburg have signed a partnerhsip deal with Kitman Labs. The Bundesliga club will use Kitman Labs' daat collection platform player for performance analysis and fitness monitoring.
The defending America's Cup team, Emirates Team New Zealand, have signed up a trio of sponsors in preparation for the 2021 America's Cup. Telecommunications firm Spark is the lead name, with wine brand Brancott Estate and marine industry materials company Gurit also being added.
Supercars outfit Tekno will be rolling out with a new primary sponsor at the start of the Enduro Cup after signing a deal with Track Assist for four events.
Personal Endorsement
ThinkMarkets, a broker with offices in London and Melbourne, announced that it is partnering with British boxer Amir Khan.
Forex trading company Binomo has unveiled Nigerian and Chelsea soccer star Victor Moses as ite new brand ambassador.
Media Rights
Nordic Entertainment Group (NENT) has acquired exclusive rights to heavyweight boxing clash, Anthony Joshua vs Alexander Povetkin, and Conor McGregor's return to the Ultimate Fighting Championship (UFC) with both bouts to be shown across the Nordic region NENT's Viaplay streaming service.
Media group Perform has struck a deal with Telefónica-owned Vivo to make NFL Game Pass, the National Football League's (NFL) digital subscription over-the-top (OTT) service, available at a discount rate to the telecommunication brand's customers in Brazil this season.
Commercial broadcaster Pink BH has completed a sublicensing deal with the United Group in Bosnia and Herzegovina for domestic rights to first- and second-party Uefa European Qualifiers and Nations League matches, along with all matches from Euro 2020. the deal runs through 2022.
Our industry digest will update throughout the day as deals break so check back to make sure you do not miss a story