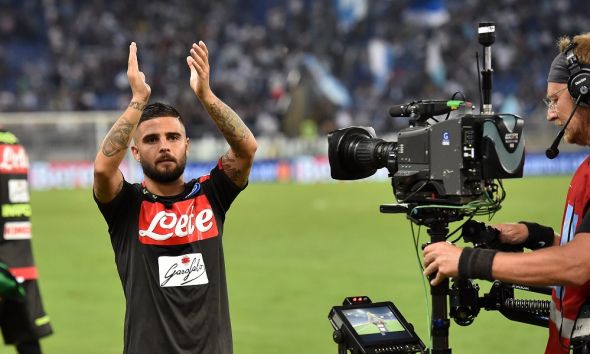 DAZN chief executive James Rushton has apologised to Italian viewers after streaming issues affected the domestic Serie A rights holder's coverage during the opening weekend of the season.
The first Serie A offering from the Perform Group-owned over-the-top (OTT) service between Lazio and Napoli saw complaints from subscribers experiencing reception problems and during the second half the system suffered from repeated buffering and a lack of video – with only audio available for some subscribers.
Whilst that can partly be explained by the fact that Italy has the second slowest average internet speed in Europe at only 8.73 MB per second (based on Net Index data), Rushton said the buffering issue was caused by a single faulty content delivery network (CDN), an operator-bought additional capacity server for the distribution of audiovisual content.
"Firstly let us be clear, we stand by our philospohy of being a fans-first business and so any issue that impacta a fan's experience of DAZN is a serious one and we of course regret any frustrations fans may have had," Rushton told Gazetta dello Sport.
"DAZN monitors its technology stack and related end consumer performance in real-time using over 250 individual data points. This means that we had absolute clarity of the performance of the platform, including the degredation of service in the first 20 mins of the second half of the Lazio vs Napoli game.
"At the start of the second half of the Lazio-Napoli game on Saturday 18th August, we had performance degredation in one of our data centres. This degredation was linked directly to a single CDN and generated re-buffering (spinning wheel) on all devices which impacted about 10 per cent of all users for a 20 minute period. The experience during this 20 minute period was a series of re-buffering moments (not continuous) that totalled 52 seconds on average per user."
Rushton added: "Regardless of blame, the responsibility sits with us. The issue was immediately addressed by our engineering team and the root cause was identified as a single CDN under-performing due to the management of error log files. These type of error log instances are relatively common place.
"As such the DAZN technology stack is built to intelligently manage such issues seamlessly by switching users between a myriad of CDN's and associated data -warehouses. Unfortunately that seamless switching did not perform with this particular CDN as it should have and as a result users were not automatically moved to another CDN. We acted to remove this CDN from the DAZN technology stack in time for the Sunday night games during which the performance of the platform was very strong."
Aside from the issues during the Lazio vs Napoli game, Rushton hailed the opening weekend as a success for DAZN.
He said: "The DAZN broadcasts of Serie A last Saturday and Sunday was, according to our CDN partners, the largest and second largest single-streaming-events they have ever delivered in Italy.
"We had huge user numbers on the service and our viewing audience peaked at circa 440,000 concurrent devices in the 84th minute of the Sassuolo vs Inter game on Sunday, 19th August.
"The levels of consumption on mobile was unprecedented and in part is no doubt linked to it being holiday season here in Italy. For reference, the level of mobile consumption versus other devices was five times higher than the standard consumption across all other DAZN markets, and for the past weekend, accounted for 50 per cent of all minutes streamed."