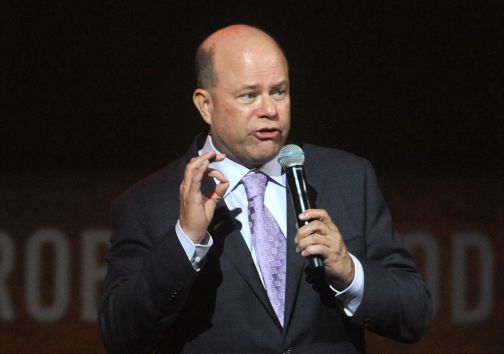 David Tepper, the new owner of National Football League (NFL) team Carolina Panthers, has reportedly chosen to buy out all of the club's remaining partners.
In May, Tepper, 60, purchased outgoing owner Jerry Richardson's 48 per cent stake for US$2.275 billion. In completing that initial purchase, he reserved the right to complete an overall buyout of the team's limited partners.
The partners listed in the Panthers' media guide include Richardson's wife and two children, as well as 11 further names.
Having paid US$2.275 billion for Richardson's near half ownership, the remaining 52 per cent will not come cheap. However, Tepper, who founded hedge fund company Appaloosa Management, is worth US$11 billion according to Forbes. The report suggest that a deal could be completed by early August.
After making his initial Panthers purchase, Tepper, who is in the process of selling his minority stake in the Pittsburgh Steelers franchise, said: I have learned a great deal about the community and the team over the past several months and look forward to becoming part of the Carolinas.
"I want to thank Jerry Richardson and the other Panthers partners for all they have done to establish and develop the NFL in the Carolinas. It has been a remarkable 25-year journey and I promise to build upon the Panthers' success on the field and in the community."