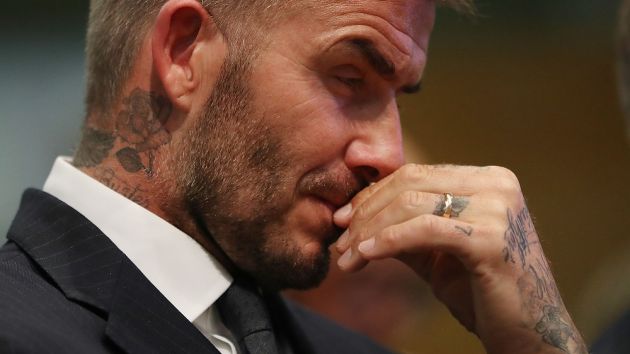 David Beckham's Miami Major League Soccer (MLS) franchise plans have been further delayed while the group waits for a majority vote from the Miami City Commission in order to proceed with stadium plans.
The commission was expected to rubber-stamp Beckham's Miami Freedom Park complex proposal last week, following a meeting on 12th July in which the stadium development plan was presented. However at the event, the soccer icon and his partner in the MLS venture, Jorge Mas, faced questions concerning the lack of transparency regarding potential increased traffic in the area, environmental impacts of the project, and assurances to do with revenue sharing between the Beckham group and the living wage of project workers.
The Beckham group's latest stadium plan involves the redevelopment of the Melreese Municipal Golf Course, building a complex which features a 28,000-seater soccer stadium, retail shops and offices and a 58-acre park. The proposal is to build on city-owned land close to Miami International Airport and a major train station.
At the meeting, residents of the area near the proposed complex protested outside City Hall with several speaking in opposition to the proposal.
A six-day delay was sought by city commissioner Ken Russell, to study the proposal more carefully and speak with Beckham and Mas. Three out of five votes from the member commission will be needed on Wednesday to advance the project.
If Beckham and Mas secure passage of the proposal, it will go to the November election ballot to be voted on directly by Miami residents.
In January, Beckham's long-delayed efforts to establish an expansion franchise in Miami came to fruition, four years after the soccer icon selected the southern Florida city as the preferred site for the team.
It has been widely reported the new franchise will begin play in 2020, although this is likely to be at a temporary site until their new stadium is developed.
Beckham, 42, negotiated the right to acquire an MLS expansion franchise for US$25 million when he joined LA Galaxy in 2007. MLS expansion fees have since skyrocketed to around US$150 million.
For the past four years, Beckham's group have faced local opposition to various stadium sites they proposed, and have suffered setbacks in the face of Miami's challenging real estate environment. The group has previously lost out on stadium sites in PortMiami, downtown Miami, and another near Marlins Park in Little Havana.