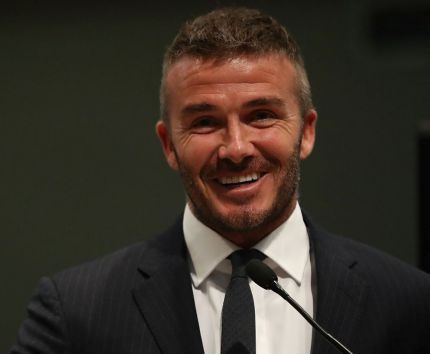 David Beckham's Miami Major League Soccer (MLS) stadium plans have been approved by city commissioners voting and the US$1 billion proposal will now go to a public referendum in November.
The current concept put together by English soccer legend Beckham and his business partner, Jorge Mas, features a multi-use complex at the Freedom Park site of what is currently Melreese Country Club, the city's only public golf course. Situated near Miami International Airport, the design is set out over one million square feet, featuring 750 hotel rooms, municipal soccer fields, as well as the flagship 25,000-seater stadium.
The decision on whether to put the decision to a public vote had been expected to come a week earlier, but was delayed due to vast amounts of testimony from members of the public and Beckham, who was facing the city's commissioners in person for the first time.
The ballot would ask voters to determine whether a no-lease agreement should be agreed with Beckham's group. This would contravene Miami's current bidding rules and if approved, the deal would return to the commission in order to be expanded upon.
In January, Beckham's long-delayed efforts to establish an expansion franchise in Miami came to fruition, four years after the soccer icon selected the southern Florida city as the preferred site for the team.
It has been widely reported the new franchise will begin play in 2020, although this is likely to be at a temporary site until their new stadium is developed.
Beckham, 42, negotiated the right to acquire an MLS expansion franchise for US$25 million when he joined LA Galaxy in 2007. MLS expansion fees have since skyrocketed to around US$150 million.
For the past four years, Beckham's group have faced local opposition to various stadium sites they proposed, and have suffered setbacks in the face of Miami's challenging real estate environment. The group has previously lost out on stadium sites in PortMiami, downtown Miami, and another near Marlins Park in Little Havana.