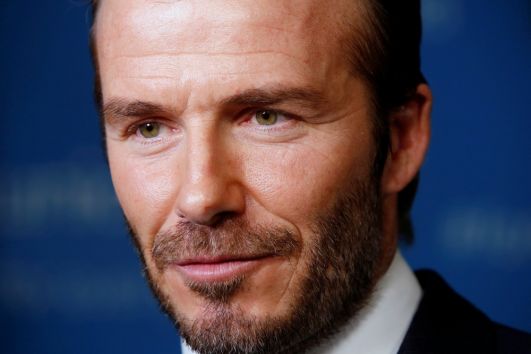 Retired soccer legend David Beckham has moved closer to securing the requisite land to build a stadium for his proposed Miami Major League Soccer (MLS) franchise, which the former England captain hopes to launch by 2021.
The Miami-Dade Commission voted nine to four in favour of approving a US$9 million deal to sell Beckham's group, Miami Beckham United, nearly three acres of county land in the American city's Overtown district.
The land, at the corner of Northwest Sixth Street and Sixth Avenue, is currently in use as a county truck depot. It would complete the required nine-acre site for a planned 25,000-seat stadium on the Miami River. Beckham's group had already purchased six acres of land next to the site at the cost of US$19 million.
Beckham will still need to receive approval from the city of Miami before he can start construction on the venue.
"By purchasing the last piece of land needed for our privately-funded stadium, Miami Beckham United is achieving another major milestone on the way to Major League Soccer formally awarding Miami a franchise," read a statement from MBU. "[The group has] assembled a world-class team of partners, presented a vision for building the premier soccer club in the Americas, and assembled the land needed to build our stadium.
"Now is the time for MLS to move forward in helping us deliver the soccer club that Miami has been waiting for."