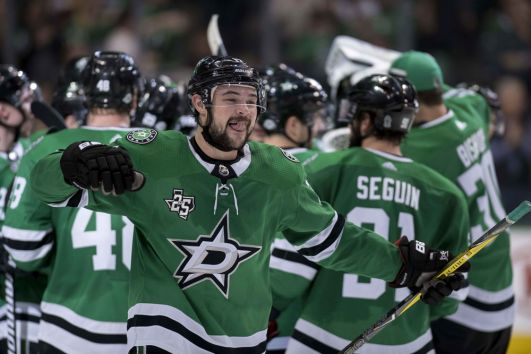 The National Hockey League's (NHL) Dallas Stars have signed a sponsorship deal with frozen yoghurt brand Reis & Irvy's.
As well as becoming an official partner of the Texas-based ice hockey franchise, Reis & Irvy's will place its robotic frozen yoghurt vending machines at the four Dr Pepper StarCenter ice arenas in Euless, Plano, Frisco and McKinney
The length and financial terms of the agreement have not been released.
"Our goal is to support each and every one of our franchisees by placing their robots within the best possible locations, giving them the ultimate chance to succeed," said Nick Yates, chairman for Generation Next Franchise Brands, the company which owns Reis & Irvy's. "Now we are providing Dallas Stars fans and Dr Pepper StarCenter patrons with an amazing froyo experience, while also sponsoring an exciting NHL team. This represents our vision for the perfect synergy between franchisee and location."
Susan Michaelis, the Reis & Irvy's franchisee who will represent and operate the robots, added: "Having my robots as part of the Dallas Stars facilities and organisation is simply amazing. This is an ideal location with tremendous exposure to incredible fans and customers who will now get to meet the Reis & Irvy's frozen yogurt robot and enjoy delicious yogurt as part of their Dallas Stars experience."
The Stars are fourth in the NHL's Central Division, and will be hoping to strengthen their position in a wild card play-off spot when they host the St Louis Blues on Friday.