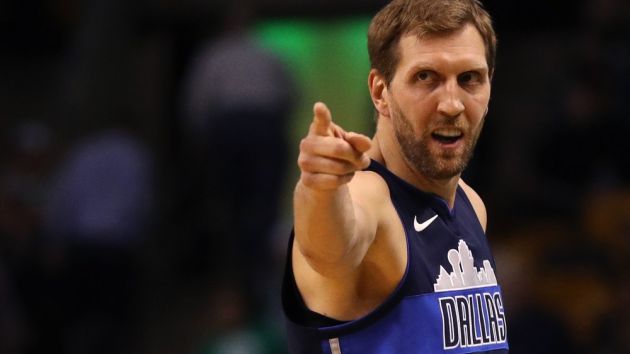 The National Basketball Association's (NBA) Dallas Mavericks have announced a major sponsorship deal with online and app marketplace company 5miles.
The deal will see 5miles, which uses and accepts payments in cryptocurrency, become the Texas-based franchise's jersey patch sponsor, with the company's orange logo set to appear on the team's uniforms for the remainder of the current season and for at least the two subsequent campaigns.
As part of the agreement 5miles will be listed as the official marketplace partner of the Mavericks, while Harrison Barnes, one of the team's forwards, will serve as a brand ambassador for the company. 5miles will also become a partner of the Mavericks Foundation, and will work with the franchise on a range of community initiatives.
"We're lucky to partner with a locally based company that is innovative and growing exponentially," said Mavericks owner Mark Cuban.
The deal comes two weeks after American sports media company Sports Illustrated publicised details of an investigation that uncovered a 'corrosive culture' and alleged 'misogynistic' and 'predatory' behaviour by some of the Mavericks former male employees. Cuban has since launched an independent investigation into issues surrounding the club's workplace culture.
"Honestly, whatever information we've learned is through the media as well," said 5miles chief financial officer Garwin Chan. "I think some of these incidents that were mentioned were definitely before our time and probably before a lot of people's times within the Mavs organisation.
"What we are comfortable with is, based on our interaction and our experience working with Mark and his team, they're been nothing but a world-class organisation so far. So from everything that I understand, also assurances that the Mavs organisation has given to us, they're doing everything they can do to investigate exactly what happened and also put in place best practices. And we're completely supportive of them."
The agreement makes the Mavericks the 21st NBA team to secure a jersey patch deal for this season, the first of a three-year pilot sponsorship programme by the league. The Golden State Warriors, last year's NBA champions, were thought to have secured the most valuable deal to date - US$60 million over three years - when they signed with Rakuten last September.