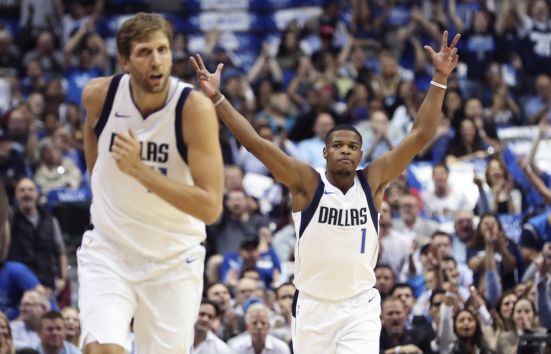 The National Basketball Association's (NBA) Dallas Mavericks have confirmed a new partnership with on-demand delivery application Favor.
Fans of the Texas-based franchise who download the app will be able to purchase last-minute discounted tickets for selected games, and will also be given the opportunity to make orders from the team's online merchandise stores. Every item that a customer purchases via the app will then be delivered directly to their home.
The deal represents a first-of-its-kind partnership between a professional sports team and an on-demand delivery app. The length and financial details of the agreement have not been released.
"Partnering with Favor gives us one more way to connect to our fans," said Mark Cuban, owner of the Dallas Mavericks. "If a Mavs fan doesn't have time to search for tickets or a chance to visit the Hangar before a game, Favor can do it for you. It's like having your own personal assistant. We're excited to see where this partnership takes us."
"We are constantly seeking ways to offer our customers an on-demand experience unlike any other and our partnership with the Mavs truly delivers on that," added Jag Bath, chief executive and president of Favor. "Combining the Mavs fan experience with our delivery technology and personalised service allows us to offer convenience to Dallas customers in an entirely new way."
The Mavericks are bottom of the NBA's 15-team Western Conference after losing ten of their opening 12 games of the new season. They'll be hoping to build on Tuesday's win over the Washington Wizards when they host the Cleveland Cavaliers on Saturday.