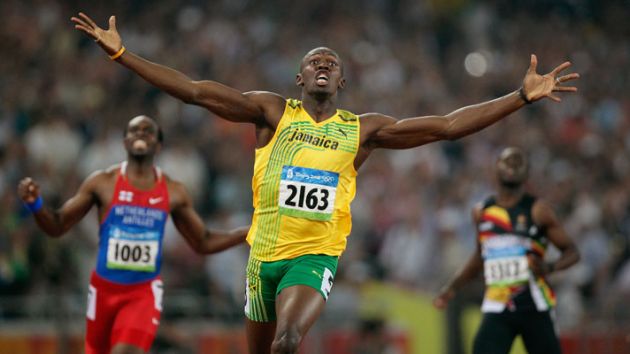 CVM Group have secured the exclusive television broadcast rights for the London 2012 Olympic Games in Jamaica after the rights to the event were sold on by International Media Content Ltd. As part of its pan-Caribbean broadcast package, bought from the International Olympic Committee in October 2009, International Media Content Ltd., the parent company of regional sports broadcaster SportsMax, has exercised its right to sell packages on to broadcasters in individual territories.
The deal confirms that Usain Bolt's efforts to retain his Olympic 100 and 200 metre titles in London will be available free-to-air in his homeland. The deal was signed in Kingston on Tuesday.
"The board, management and staff at CVM know the enormous responsibility of carrying the Olympics exclusively," said Michael Lee-Chin, the chief shareholder in CVM Group. "This is a departure from the past where the rights were shared. It was only last year that the Fifa World Cup was also carried exclusively by CVM TV, with tremendous success, and we know what it takes to aggregate and deliver big events."
IMC's chairman, Pat Rousseau, added: "We were successful in the transmission of the 2006 and 2010 Fifa World Cups, to approximately 40 million households in the Caribbean in three languages and so this time around, IMC is the best positioned to bring high quality coverage of the 2012 summer Olympics to regional broadcasters and by extension the regional sports fans."
According to the IOC, the pan-Caribbean rights to the 2008 Olympics in Beijing were sold for US$500,000. Though no financial details of the deals for 2012 are available, it is likely there will have been an uplift in the rights fees.