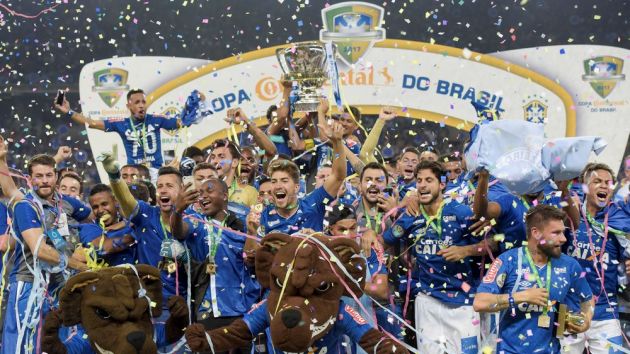 Top-flight Brazilian soccer side Cruzeiro have extended their commercial agreement with Caixa for a further year.
The deal will see the bank's logo retain its position on the Campeonato Brasiliero Série A outfit's playing shirts for the duration of the 2018 season.
Although the renewal is yet to be officially announced, the agreement was confirmed by the club's new financial director, Divino Alves Lima, in an interview with Globoesporte.com.
Lima also said that the financial terms of the deal are the same as the previous contract, which Brazilian industry outlet Maquina do Esporte reports to be worth around R$12.5 million (US$3.8 million).
The four-time Brazilian champions, who won their fifth Copa do Brasil title in 2017, will now turn their attention to securing a new sleeve sponsor, after food company Vilma Alimentos opted out of extending its partnership with the club.
Cruzeiro finished fifth in Campeonato Brasiliero Série A in 2017, securing qualification for the group stage of this year's Copa Libertadores, South America's premier club competition.