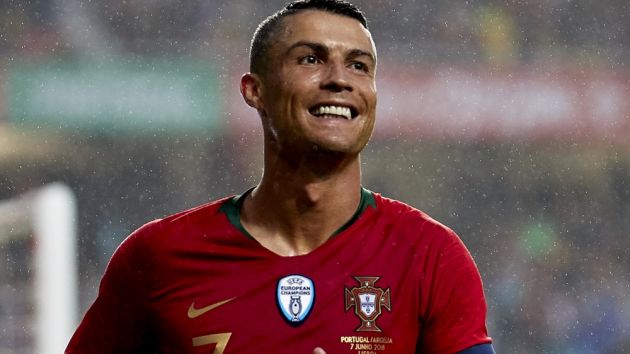 Cristiano Ronaldo has become a brand ambassador for SleepScore ahead of Portugal's Fifa World Cup opener against Spain on Friday.
The move comes after SleepScore, which specialises in sleep measurement and improvement, launched a new mobile app which Ronaldo, 33, will now help to promote.
Ronaldo, a five-time Ballon d'Or winner, also has endorsement deals with the likes of Nike, Tag Heuer and Herbalife.
"As an athlete, the importance of sleep can't be overstated," said Ronaldo, who recently won a third straight Uefa Champions League title with Real Madrid. "It affects every aspect of your being, and your performance on the field and off. I'm looking forward to using the SleepScore app daily as a way to improve my health and performance on and off the field."
"Sleep is crucial for everyone's well-being, but even more so for competitive athletes like Cristiano," added SleepScore Labs chief executive Colin Lawlor. "We can't think of anyone more qualified to represent the SleepScore brand and highlight the importance of sleep for better overall health."
Portugal, who are the reigning European champions, will also play Iran and Morocco in the group stages in Russia.