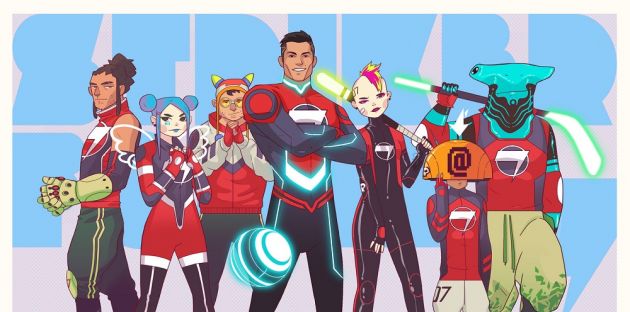 Portugal and Real Madrid soccer star Cristiano Ronaldo has announced a partnership with superhero graphic novel and animation producer Graphic India, and digital marketing and content management company VMS Communications.
In a deal brokered by sports agency Polaris Sports, the companies will collaborate with Ronaldo to create and launch a new character entertainment property, Striker Force 7, across animation, comics, publishing, gaming and digital content.
Ronaldo and Sharad Devajaran, chief executive of Graphic India, will serve as executive producers on the animated series along with Diego Guarderas of VMS Communications, Polaris Sports team and Jeevan Kang, Graphic's executive vice president, creative, and lead character designer.
"I have always been a fan of superheroes and I'm thrilled to help to create this new animated series," said Ronaldo. "In the same way football connects cultures and people around the world, I believe great animated characters and heroes can do the same and that's why I am excited to bring together these passions of football and superheroes through this project and share it with my fans."
"Cristiano Ronaldo has inspired millions of people around the world with his dedication, work-ethic and all-around epic game playing," added Sharad Devarajan, co-creator and producer of the new series and chief executive of Graphic India. "Striker Force 7 will bring together a global team of characters from our world (and others), that are representative of the diversity and coolness of his millions of fans."
Meanwhile, Ronaldo has also announced he will be involved in the production of a scripted show for on-demand television service Facebook Watch.
US media news outlet Deadline reports that the soccer-themed drama will be executive-produced by the soccer star, alongside Memphis Beat creators Liz Garcia and Josh Harto. The show will follow a female soccer team from upstate New York whose success will help 'overcome deep divisions along racial, ethnic and class lines'.
"While the series is set against the background of soccer, it goes much deeper than just the beautiful game," said Ronaldo. "It's about values, challenges, friendship, difficult times, hard work, solidarity, tensions, and harmony. In a word – it's about life."