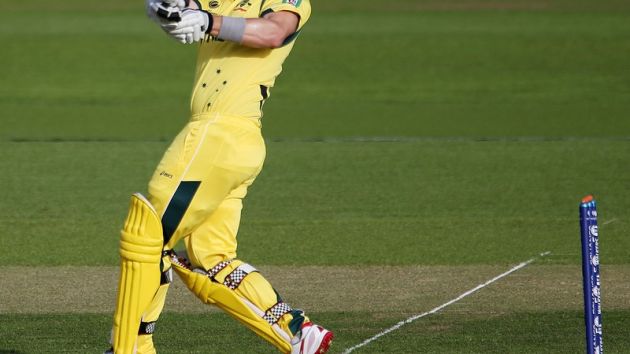 Cricket Australia has reached major domestic broadcast deal with Channel Nine and Channel Ten.
Channel Nine will continue a 34-year association with the organisation after striking an agreement for the rights to show live international matches for the next five years. As well as continuing its television coverage, the network will invest in a AUS$60 million joint venture with Cricket Australia to improve its digital coverage, developing new products for online coverage as well as on mobile and tablet devices.
To begin with, nine televised games will be streamed live for tablet and smartphone users.
Channel Ten, which is understood to have made a sizeable bid for international cricket before being seen off by Nine, has instead secured the rights to the domestic T20 competition, the KFC Big Bash League. The deal means live coverage of the tournament will be available free-to-air for the first time. Ten replaces pay-TV broadcaster Fox Sports.
Cricket Australia has confirmed the combined value of the deals to be AUS$590 million (US$570.7 million), an increase of 118 per cent. Its total television revenues, including its earnings from international partners, will now reach more than AUS$840 million over that period. It intends to increase its investment in community projects, with a particular focus on driving participation among children, women, indigenous Australians and non-English speakers.
According to the Sydney Morning Herald, Nine will be paying around AUS$80 million a year for its rights with Ten investing an annual AUS$20 million.
"Cricket is the soul of summer – nothing beats it," said Cricket Australia chief executive James Sutherland. "Our multiple formats attract a diverse audience and also offer broadcasters the bonus of a great launch pad for each new broadcast year. Cricket here, as with premium sport globally, is a great value proposition, bringing viewers to TV networks who then tend to stay on for other offerings from those networks, whether it be evening news and evening programming off the back of a game, or other content the networks promote."
Sutherland described Cricket Australia's partnership with Nine as "nothing short of astounding" and in paying tribute to Fox Sports' help in establishing the Big Bash League, looked forward to taking the competition on to free-to-air television.
Sales of radio rights, and the rights to Australia's other domestic cricket competitions, are still ongoing.
Australia will begin their Champions Trophy campaign against hosts England at Edgbaston on Saturday ahead of an five-Test Ashes series against the same opposition from next month. Channel Nine will show the return series in Australia from November.
Channel Nine also holds the Australian TV rights to the 2015 Cricket World Cup, which will be played in Australia and New Zealand.