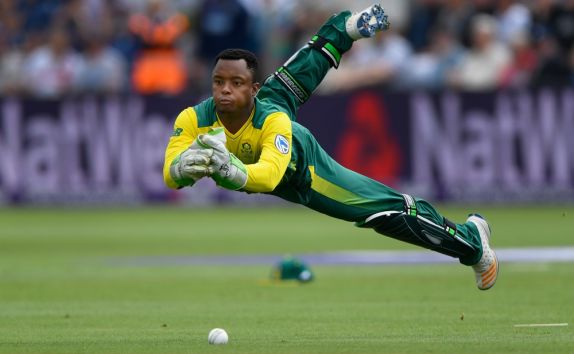 Cricket South Africa (CSA) and its rights partner, pay-TV broadcaster SuperSport, have announced that they will be joint equity partners in a new Twenty20 competition.
The two parties confirmed a "ground-breaking" agreement on Friday, which will see a new company formed, in which both CSA and SuperSport will be shareholders. CSA will hold the majority share, but both parties will contribute capital to the new venture.
While not providing specific figures, acting CSA chief executive Thabang Moroe said the deal represents "the biggest in the history of South African domestic cricket, which will ensure the welfare of the game in South Africa."
SuperSport will broadcast the competition throughout sub-Saharan Africa and the adjacent islands, and provide a broadcast feed to international broadcasters.
CSA will retain control over all cricket-related matters and associated commercial activities while SuperSport will control all broadcast matters and associated commercial activities.
The inaugural event is set to be played during November and December 2018, and will consist of 32 matches.
The news comes following the collapse of previous efforts by the CSA to form a T20 Global League, which was due to include eight franchises, seven of which would have been foreign-owned.
In October, the inaugural season of the Global League was postponed for one year until November 2018.
Haroon Lorgat, who spearheaded the concept of the tournament, stepped down from his role as CSA chief executive in September, while his acting successor Moroe revealed that CSA could register a loss of up to US$425 million on the inaugural tournament— which represented more than half of the governing body's cash reserves. SuperSport had not been involved in the original venture, since CSA sought a separate rights partner.
The ESPNcricinfo website said none of the stakeholders in the CSA Global League will be involved in the new project, with Moroe stating they have been refunded their deposits of US$250,000 even though CSA had initially sought to engage them about remaining involved.
Commenting on the new agreement with SuperSport, Moroe said: "We have put the problems we experienced with the proposed Global T20 League behind us and look forward to hosting the new competition. This event will create wonderful opportunities for local players to hone their white-ball skills."
Gideon Khobane, chief executive of SuperSport, added: "This agreement sees our relationship [with [CSA] taken to the next level, where we will pool our mutual resources in a partnership which will create high-quality cricket and provide entertaining content for cricket fans locally and broadcast viewers both domestically and globally. To have Proteas and international stars competing together with local talent will improve the quality of T20 cricket produced by South Africa."