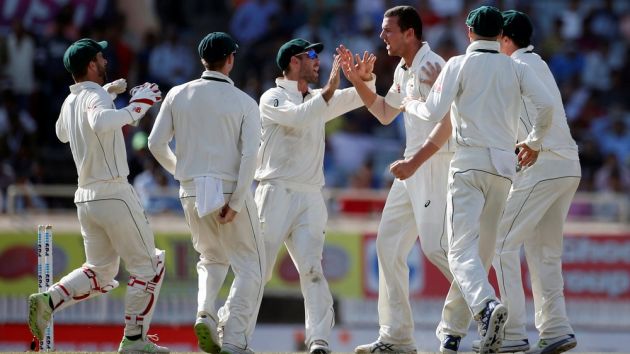 Cricket Australia (CA) has announced a new three-year partnership with Mastercard Australia.
The financial services company will become the governing body's official payment provider in a deal which incorporates the upcoming 2017/18 Ashes series against England.
The collaboration will lead to the launch a number of activations, which will provide fans and Mastercard customers with the opportunity to travel with the Australian men's cricket team.
The partnership represents CA's second major sponsorship deal since resolving a long-running pay dispute with its players. The disagreement had threatened to derail this winter's Ashes but the two parties finally settled upon the major issues of a revised Memorandum of Understanding (MoU) in August.
Ben Amarfio, general manager of broadcasting, digital media and commercial for CA, said: "The 2017/2018 summer of cricket is shaping up as a rare occasion for cricket fans and so it is fitting to have the priceless experts, Mastercard, on board as we approach the season to make it an even better experience. We are genuinely excited about the prospect of offering numerous priceless experiences to our fans.
"The partnership also represents our focus on securing investment for the benefit of all Australian cricket. We are pleased to have Mastercard as the official payment provider of Cricket Australia and we look forward to working with this great innovator to bring new experiences to the game over the next three years."
Sarah Pike, vice president of marketing and communications for Mastercard Australasia, added: "The Ashes is the pinnacle of cricket, and we're incredibly proud to partner with Cricket Australia for this highly anticipated season and the next three years.
"Our commitment to this sponsorship, like our many others, is to passionately and relentlessly pursue opportunities on behalf of fans that would normally be unimaginable. Together with Cricket Australia, we'll make this the most priceless summer of sport and most memorable summer of cricket."
The 2017/18 Ashes will be the 70th edition of the showpiece series, with five Tests scheduled to take place between 23rd November 2017 and 8th January 2018.