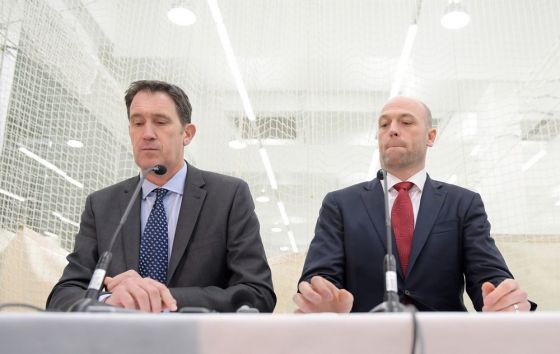 Cricket Australia (CA) and the Australian Cricketers' Association (ACA), the country's cricketers' union, have agreed an 'in principle' pay deal to resolve a long-running dispute.
After months of bitter negotiations - which had threatened the players' participation in an upcoming men's national team tour of Bangladesh - the two parties have settled upon the major issues of a revised Memorandum of Understanding (MoU), with the minor details to be finalised in the coming weeks.
The previous MoU expired on 1st July, leaving 230 international and domestic cricketers out of contract and without pay.
CA's original revised MoU ended a revenue-sharing model that had been in place since 1977. Australia's elite players, who stood to earn a 15 per cent increase in their base salary, wanted the existing model to remain, partly because domestic cricketers playing in Australia's Sheffield Shield would be hit hardest by the move.
However, following protracted talks between the two organisations' chief executives - CA's James Sutherland and the ACA's Alistair Nicholson - the revenue-sharing model has been retained for the next five years.
As a result, a modernised revenue-sharing formula, the Player Payments Pool (PPP), of AU$459 million will be shared between all of the country's male and female players, including a player development programme that has increased from AU$7 million to AU$14 million.
A Performance Pool (PP) for the Australian men's team will continue on similar terms to that of the previous MoU but it will now include the women's cricket team. The female players' payment will increase from AU$7.5 million to AU$55.2 million, the biggest pay rise in the history of women's sport in the country.
An additional AU$30 million, which would have gone to the PPP under the old model, will be invested into grassroots funding in a gesture that Australia's elite players such as men's national team vice-captain David Warner were keen to push through.
Furthermore, an adjustment ledger has been put in place in the event that the central body's revenues, or Australian Cricket Revenue (ACR), exceed AU$1.67 billion. The players' collective will receive 19 per cent of the upside up to AU$1.96 billion, with grassroots cricket getting 8.5 per cent. If the ACR rises above AU$1.96 billion, Australia's cricketers will be given 27.5 per cent of the surplus.
Nicholson said the players would be "given 24 hours" to vote on the agreement but as all of their demands have been met it is widely expected they will sign the MoU.
"We've reached a good compromise, one we can both live with and one that will be good for the game and good for Australia's cricketers," said Sutherland. "In announcing this agreement we are restoring certainty, beginning to repair relationships, especially with the fans. We want the focus to be back on the cricket."
CA confirmed that Australia's men's national team will play a two-Test match series in Bangladesh from 27th August, followed by the Ashes, a five-Test match home series against England, which begins on 23rd November at The Gabba in Brisbane.