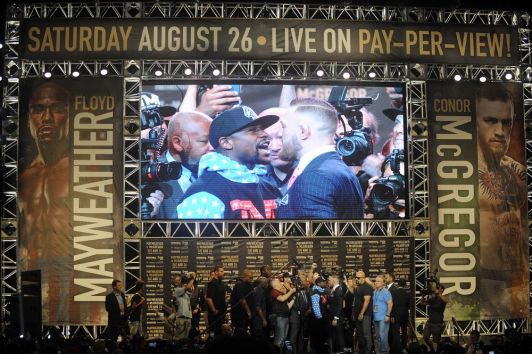 Corona Extra has been announced as the official beer sponsor of the upcoming boxing match between undefeated former multi-weight world champion Floyd Mayweather Jr and mixed martial arts (MMA) fighter Conor McGregor.
The Mexican beer, which has a long association with the sport, will be sold to spectators during the highly anticipated event at the 20,000-capacity T-Mobile Arena in Las Vegas.
The brand will also benefit from exposure in and around the ring and a prominent presence on the centre of the fight mat, and will also be integrated into American cable network Showtime's pay-per-view telecast of the bout.
The financial details of the deal were not disclosed. According to multiple reports, the asking price to title sponsor the fight has been set at US$10 million.
"Corona Extra is thrilled to be a part of this historic match-up," said John Alvarado, vice president of brand marketing for Corona Extra. "We're the number one brand associated with boxing and our consumers have such a passion for the sport. We'll be tuned in on the 26th with the rest of the world to catch all the action."
The much-hyped fight, which will be McGregor's first and Mayweather's 50th professional boxing bout, is scheduled for 12 rounds, and takes place on 26th August.