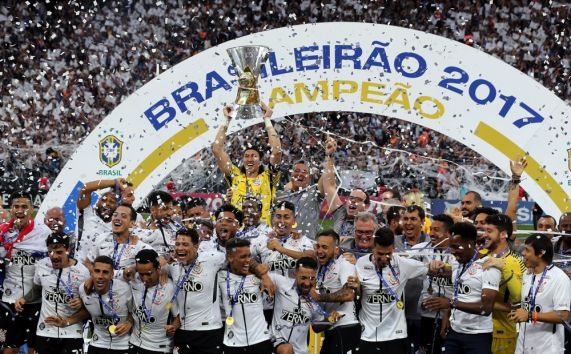 Brazilian soccer champions Corinthians have announced a new partnership with Valle Express for the 2018 Campeonato Brasileiro Série A season.
The financial services firm's logo will appear on the left sleeve of the São Paulo-based team's playing shirts, and the company will also benefit from promotion across the club's social media channels.
The news comes shortly after Valle Express agreed a front-of-shirt sponsorship deal with another Brazilian club, Fluminense, who will wear Valle Express-branded playing tops for the next two seasons.
"We are very happy to be a part of this," said Cesar Malta, founder and director of Valle Express. "It's an honour for us. Being on the shirt of the seven-time Brazilian champions with the biggest fanbase in Brazil is a dream come true. Today we have more than 600 franchises spread throughout Brazil and I am sure that with Corinthians we will be able to conquer more markets."
Corinthians won their seventh domestic title in 2017, finishing nine points clear of local rivals Palmeiras. The 2018 Campeonato Brasileiro Série A season gets underway in May.