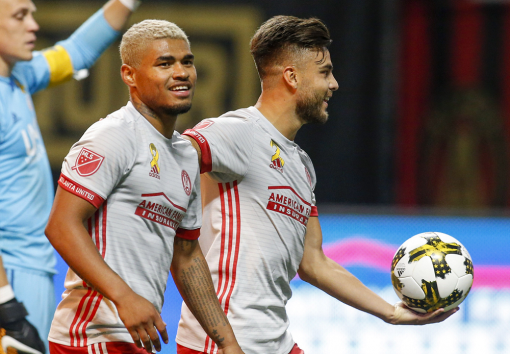 Global soccer media company Copa90 has announced an expansion of its content partnership with Soccer United Marketing (SUM), the commercial arm of Major League Soccer (MLS).
Copa90 will become a preferred media partner of SUM, in an agreement which will see the two companies collaborate on new content formats, including bilingual content focused on MLS, the Mexican national men's soccer team, and the Concacaf Champions League, the elite continental club soccer competition in North and Central America.
SUM and its commercial partners will be able to utilise Copa90's branded content studio, and will integrate its brands and athletes into soccer programmes including Walk Talk Football.
The news comes after Copa90 announced a social media partnership with American Spanish-language broadcaster Telemundo in early February, which will see the two companies collaborate on a new bilingual digital initiative, 'El 12', to search for the next generation of Latin American social media influencers to be part of the first-ever soccer-focused US-Hispanic content creator network.
"Copa90 continues to be a great business partner and we are proud of how this relationship has grown over the last two years," said Chris Schlosser, senior vice president of media at SUM. "One of our objectives at SUM is to continue to create compelling content featuring players, clubs and supporters. Copa90's unique skillset complements our existing infrastructure and helps us distribute content to a wider audience and to soccer fans all over the world."
"This is an unprecedented moment in time for soccer in the US and Canada," added Tom Thirlwall, chief executive of Copa90. "The growth of Major League Soccer has been absolutely astounding and Copa90 is firmly committed to creating great new content for soccer fans and ground-breaking commercial solutions for SUM partners."