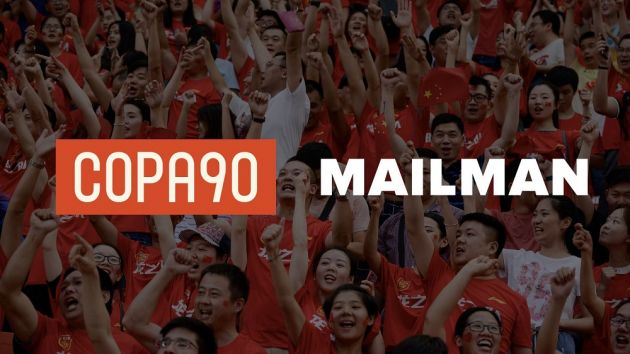 Global soccer media company Copa90 has announced a partnership with Chinese sports consultancy Mailman.
Under the terms of the deal, Mailman will be responsible for localising content provided by Copa90 for the Chinese market, establishing owned media channels on influential digital platforms including Weibo and video sharing site Miaopai, and managing media partnerships with soccer and sports platforms to promote the Copa90 brand.
The Shanghai-based company will manage a network of key influencers to drive the Copa90 brand, with original content to be published across Copa90's social media channels.
In addition, Mailman will provide content ideas to Copa90 specific to the Chinese market, and will work with Copa90 to develop new China-specific original content with a view to securing content monetisation.
According to Copa90, more than 300 million Chinese watch soccer in some form at least once a week.
Ross Whittow-Williams, chief operating officer of Copa90, said: "The Chinese Super League (CSL) is now recording higher average attendances than Serie A in Italy and Ligue 1 in France. Quite simply, we recognise the Chinese football opportunity as one of the biggest in global sports media. The partnership itself is the perfect blend of Mailman's audience and 'in-market' expertise and Copa90's best-in-class football content and media capabilities.
"It will create a powerful and one-of-a-kind product for football fans in China. We see the Asian market as a big strategic opportunity for us and we look forward to establishing Copa90 firmly as the most loved football media brand across the region."
Andrew Collins, chief executive and founder of Mailman, said: "We hope to inspire a generation of Chinese football fans through the unique lens of Copa90 content and bring the passion of these fans to the attention of a global audience."