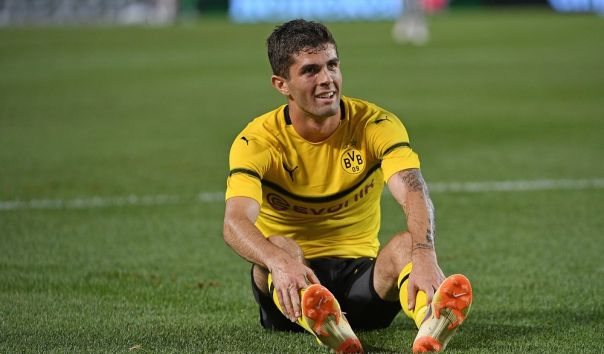 Fan-focused soccer media company Copa90 has unveiled an expansive content and distribution partnership with virtual reality (VR) broadcast specialists NextVR.
The deal will see the two companies work together on a range of soccer events, tournaments and content projects, starting with the ongoing International Champions Cup pre-season competition, which NextVR has been covering live in VR.
As part of the agreement, a dedicated Copa90 channel will launch later this month on the NextVR app, debuting with a behind-the-scenes segment starring USA and Borussia Dortmund youngster Christian Pulisic as part of a collaboration between the player, his club side and Major League Baseball's (MLB) Chicago Cubs.
"As the global leader in fan-driven storytelling, we're thrilled to partner with Copa90," said Danny Keens, NextVR's vice president of content. "We share a common passion of changing the way soccer fans experience the beautiful game around the world. And through virtual reality, we have the ability to bring them even closer to the experience."
"NextVR's technology is mind-blowing, and for the first time ever, fans can watch Copa90 in high resolution VR, providing them with an unparalleled viewing experience," added Copa90 chief executive Tom Thirlwall. "Copa90 wants to unite the world through soccer and this partnership and technology will only bring fans around the world closer together."