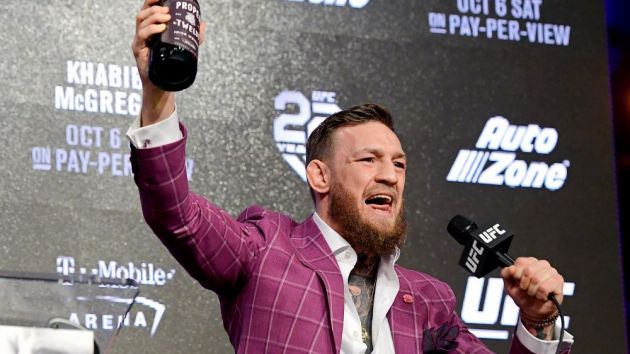 Irish mixed martial arts (MMA) star Conor McGregor has committed to a six-fight deal with the Ultimate Fighting Championship (UFC).
UFC president Dana White initially claimed that the contract covered eight fights, but later corrected himself to confirm that the agreement is valid for six bouts, including McGregor's return to the octagon against Khabib Nurmagomedov at UFC 229 on 6th October.
Financial terms of the agreement have not been revealed, but White said the deal could make McGregor, who recently propped up SportsPro's list of the world's 50 most marketable athletes, the most money in the sport.
The contract also stipulates that McGregor's new whiskey brand, Proper Whiskey, will be a sponsor at every UFC event in which the 30-year-old fights.
"It's not hard to do a deal with Conor McGregor because we know what he's worth," said White, speaking to ESPN.
White also revealed that pay-per-view buys for McGregor's matchup with Nurmagomedov, which will be the first time the Irishman has fought in the UFC since 2016, were trending towards the 2.5 million mark. Meanwhile, tickets for the event sold out within three minutes of going on sale.
McGregor's decision to commit to the UFC will come as a major boost to the promotion, especially given that TV ratings for the organisation's events have been in decline in McGregor's absence, during which time he took on boxing legend Floyd Mayweather Jr in a crossover bout last year.
The UFC has been criticised for welcoming back McGregor after his lengthy layoffs and legal issues, but the organisation already looks set to cash in on the return of its biggest superstar.