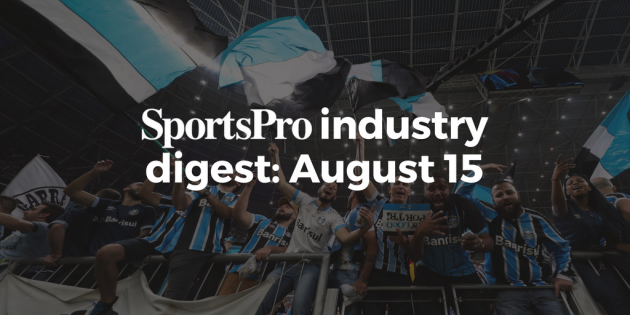 Top Story
The South American Football Confederation (Conmebol) has named the Chilean capital of Santiago and Lima in Peru as hosts of the revamped finals of its top club competitions, the Copa Libertadores and Copa Sudamericana.
South American soccer's governing body announced in February that the finals would follow a single-game format from the 2019 season in an attempt to mirror Uefa tournaments and make the occasion more lucrative for the participating teams. The competitions currently operate under a two-leg final system and a switch was first scheduled for 2017, only to be postponed.
The Uruguayan city of Montevideo had also put forward a bid to host the games but dropped out on Tuesday, leaving Santiago to stage the Copa Libertadores final and Lima to host the climax of the Sudamericana.
"These decisions are due to the strategic objective of promoting the sporting development of South American football through greater resources, more investment and better standards at all levels," said Conmebol president Alejandro Dominguez.
Sponsorship
Connected fitness device manufacturer Wahoo has been unveiled as the official points jersey partner of the OVO Energy Tour of Britain. The deal sees the company's relationship with Britain's leading professional cycling race extended from its role as official training and cycle computer partner.
The Columbus Blue Jackets have joined fellow National Hockey League (NHL) franchise the Carolina Hurricanes in naming Vector Security as their official security partner.
Top-flight Spanish soccer side Valencia have announced a two-year partnership with B the travel brand, which will serve as the La Liga club's official travel agency until the end of the 2019/20 season.
SmartSeries
FloSports, the US-based live streaming subscription service, has struck its first soccer deal after securing the rights in the US to Bastian Schweinsteiger's tribute match between the Chicago Fire and German champions Bayern Munich, where Schweinsteiger spent the majority of his career.
German sportswear giant Adidas has partnered with Twitter in a deal that will see high school American football games streamed on the social media platform later this year. The Friday Night Stripes initiative will feature the top-ranked teams across the US.
Bidding and Hosting
The PGA Tour Champions, the men's professional senior golf circuit, has announced that it will return to Japan next year with Mastercard as the title sponsor of a week-long tournament in Tokyo.
Personal Endorsement
South African cricket star AB De Villiers has been roped in as an ambassador for the new Twenty20 league in the United Arab Emirates.
NFL running back Alex Collins has signed an endorsement deal with Under Armour. The partnership with the US sportswear brand was announced on the Baltimore Ravens' running back's Twitter account.