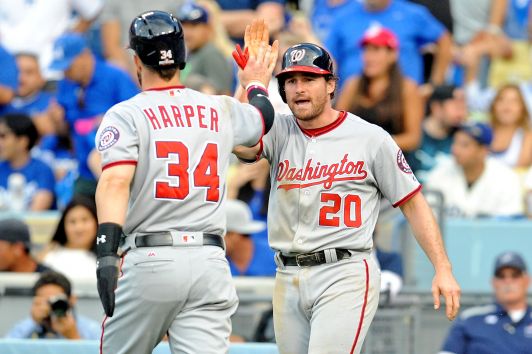 Global sportswear brand Under Armour has inked a landmark agreement alongside online retailer Fanatics to take all licensing rights to Major League Baseball's (MLB) on-field jerseys, it has been confirmed.
The agreement, which begins in 2020, will see all MLB jerseys feature Under Armour branding, putting an end to the long-term licensing relationship between the MLB and both Nike and Majestic Athletic
Fanatics will gain exclusive manufacturing and retail rights to all MLB apparel, with the only exception being headwear, which will continue to be retailed by New Era.
Majestic Athletics had held the exclusive MLB jersey rights since 2005, and its current deal is scheduled to end in 2019. Nike meanwhile has held the rights to the under-layer and neckline of MLB kit since 2009, and is also scheduled to end its agreement in 2019.
No financial details of the deal have been released, but the all-encompassing agreement marks a new model of licensing rights deals in American sport.
According to SportsBusiness Daily, MLB president of business and media Bob Bowman secured the deal during a conference call in early October.
Fanatics has been an MLB business partner since 2003, and has provided e-commerce to the likes of the National Football League (NFL), the National Basketball Association (NBA), the National Hockey League (NHL), and the PGA Tour.
The past 18 months has seen a flurry of on-field apparel rights deals in American sports, with the NBA transferring on-court jersey rights from Adidas to Nike, and NHL switching to Adidas from Reebok during that time.
Under Armour, meanwhile, already has a strong footprint within MLB, and boasts Washington Nationals right fielder Bryce Harper as a brand ambassador.