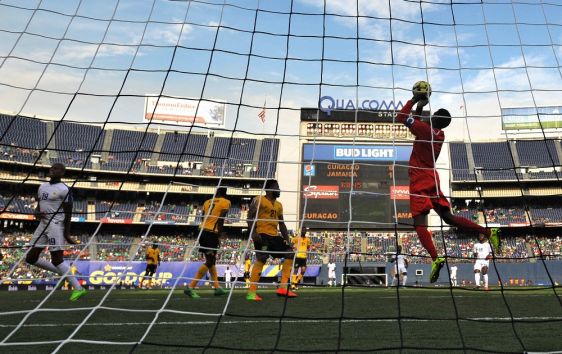 North and Central American soccer confederation Concacaf has named SeatGeek as the official resale ticket marketplace partner of its Gold Cup 2017, the biennial international men's championship.
Tournament organisers will harness SeatGeek's mobile app to create a streamlined marketplace for fans to buy or sell tickets to and from other supporters on their smartphone using its two-tap checkout.
The 2017 Concacaf Gold Cup is being held across 14 venues in the USA from 7th to 26th July.
"Concacaf strives to give Gold Cup fans the best all-around event experience possible," said Philippe Moggio, general secretary of Concacaf. "Our partnership with SeatGeek will make the resale ticket marketplace efficient and manageable for Gold Cup 2017, helping to ensure that the optimal fan experience starts even before kick-off."
Russ D'Souza, the SeatGeek co-founder, added: "The Gold Cup is the premier international soccer tournament in North America, and we are excited to work with Concacaf to give fans the best possible ticket-buying experience. The tournament will be full of memorable moments, and we are thrilled to empower fans to experience them."
12 Concacaf member associations have qualified for this year's Gold Cup: Canada, Costa Rica, Curacao, El Salvador, French Guiana, Honduras, Jamaica, Martinique, Nicaragua, Panama, the USA and 2015 champions Mexico.