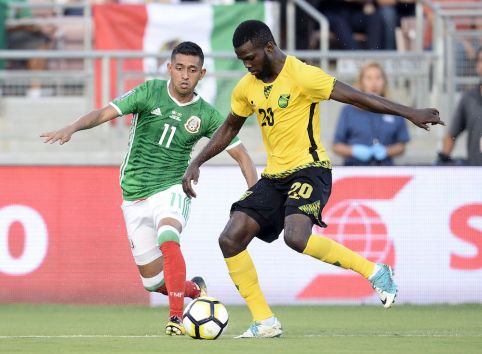 Concacaf, the governing body for soccer in North and Central America and the Caribbean, has announced plans to expand the Gold Cup, its flagship national team competition, to include 16 teams from 2019 onwards.
The regional confederation has also said it is exploring whether to host the event, which has until now featured 12 nations, on a pan-regional basis, including the possibility of staging matches in Central America and the Caribbean.
First held in its current guise in 1991, the biennial Gold Cup has traditionally been played in the United States, although Mexico jointly hosted the tournament in 1993 and 2003, and Canada had co-hosting status alongside the US in 2015. As well as Concacaf nations, the event has previously featured invited guest teams from South America, Asia and Africa.
A Concacaf statement said expanding the tournament and potentially including new hosts would improve fan representation and access to the highest level of competition for the confederation's member associations, many of whom struggle for competitive matches during each four-year Fifa World Cup cycle.
It added that the process and criteria for selecting host sites will be outlined in the coming months, while a new qualifying process for next year's 16-team tournament will be revealed at the upcoming Concacaf Nations League launch event on 7th March in Miami.
"The expansion of the Gold Cup and the upcoming launch of the Concacaf Nations League are key steps in delivering on the 'One Concacaf' vision, to make the region's most competitive football more accessible to more of our confederation's teams, players and fans," said Concacaf president Victor Montagliani.
"By widening access to these important tournaments for more of our member associations, we work towards our goal of ensuring that the football produced in the Concacaf region is of the highest quality in the world."