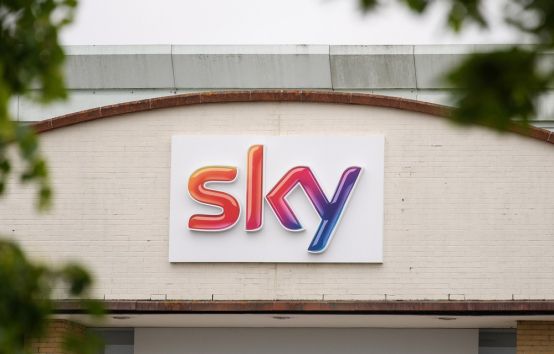 US media company Comcast had announced a UK£22 billion (US$30.7 billion) bid for Sky, prompting the European pay-TV group to withdraw its support for a lower offer submitted last year by Rupert Murdoch's 21st Century Fox.
Comcast's superior cash proposal of UK£12.50 (US$17) per share is likely to put pressure on Fox, which already owns a 39 per cent stake in Sky, to raise the UK£10.75 (US$15) per share offer it first announced at the end of 2016. Fox told the Reuters news agency that it remained committed to its offer and was considering its options in light of Comcast's bid.
Sky is chaired by Murdoch's son James, who has played a key role in the broadcaster's growth across Europe. Given that James Murdoch also serves as chief executive of Fox, Sky has formed a committee of independent directors to consider the two bids.
Comcast chairman and chief executive Brian Roberts said Sky withdrawing its recommendation for the offer by Fox was what it set out to achieve by formalising its proposal, which the company first announced in February.
'We think Sky is an outstanding company,' Roberts said in a statement. 'It has 23 million customers and leading positions in the UK, Italy, and Germany.
'Sky has been a consistent innovator in its use of technology to deliver a fantastic viewing experience and has a proud record of investment in news and programming. It has great people and a very strong and capable management team.
'Comcast intends to use Sky as a platform for growth in Europe. We already have a strong presence in London through our NBCUniversal international operations, and we intend to maintain Sky's UK headquarters. Adding Sky to the Comcast family of businesses will increase our international revenues from nine per cent to 25 per cent of company revenues.'
Last year, Fox sold a large chunk of its entertainment properties, including its stake in Sky, to The Walt Disney Company in a US$52.4 billion deal. News of Comcast's bid comes just weeks after Disney was told it will have to make a full takeover bid for Sky, even if Murdoch's attempt to seize full control of the company is scuppered. However, should the UK's Competition and Markets Authority give the green light to Murdoch's bid, Sky would come under full ownership of Disney.
In any case, either Comcast or Fox will acquire Sky's array of sports platforms. Sky is one of the largest sports broadcasters in Europe, and is the principal domestic rights holder of English soccer's Premier League in the UK.