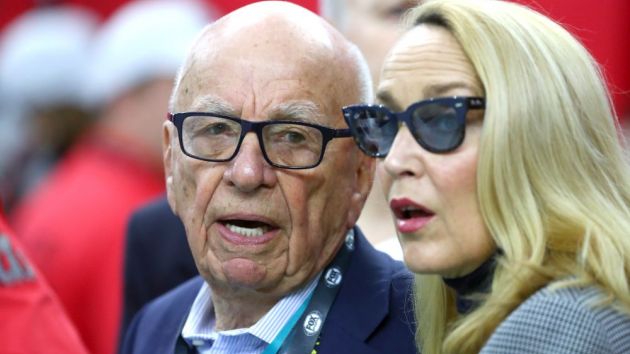 US pay-tv giant Comcast has kicked off a bidding war for 21st Century Fox's prized entertainment and distribution assets with a hostile US$65 billion all-cash bid for Rupert Murdoch's media empire.
The offer is nearly US$13 billion higher than the Walt Disney bid made last year, and will force the television and theme parks conglomerate to up its US$52.4 billion all-shares offer or walk away from the deal.
Comcast and Disney are vying for a package of assets from 21st Century Fox that includes the Twentieth Century Fox film studio, its stake in Sky, a major sports broadcaster in Europe, and media company Star India, among other assets.
The remainder of 21st Century Fox, which will concentrate on news and sports, will be spun off into another company dubbed New Fox.
Fox has scheduled a vote on the Disney merger proposal for 10th July.
Comcast's bid comes in the wake of AT&T's landmark resounding court victory over the US Department of Justice on Tuesday night, when a federal judge ruled that the telecommunication company's blockbuster merger with Time Warner, the television and film company, could go ahead. Comcast believes that AT&T's win will make it easier to get its deal with 21st Century Fox past the department's competition enforcers.
In a letter to Rupert Murdoch; his 21st Century Fox co-chairman and son Lachlan; as well as chief executive and son James, Brian Roberts, chief executive of Comcast, said that his company had "long admired what the Murdoch family has built" at 21st Century Fox. Roberts added that he was "convinced" that the businesses it was selling to Disney would find the "right strategic home" at Comcast.
Roberts said the company was "disappointed" when 21st Century Fox decided to sell to Disney last year when Comcast had offered more. 21st Century Fox pointed to concerns that regulators could scupper such a deal, an issue seemingly put to bed by AT&T's federal court victory.
Despite this, Comcast has offered to pay a US$2.5 billion termination fee to 21st Century Fox if the deal is blocked, the same offered by Disney. Comcast also said that it would pay the US$1.5 billion fee that 21st Century Fox would owe to Disney if it walks away from their deal.
Traditional media companies are turning to mergers as they try to make up ground on the fast-growing video streaming services, such as Netflix and Amazon Prime Video, and digital advertisers, such as Google and Facebook. AT&T's victory is likely to be a precursor to a spate of deals in the industry.
21st Century Fox, which saw share close at 7.7 per cent at a record high of US$43.66 in New York on Wednesday night said last night that it would "carefully review and consider the Comcast proposal".
Shares in Disney also rose by 1.9 per cent to US$106.31 and those of Comcast closed down by 0.2 per cent at US$32.32.